North Park Condominium
Located in Phnom Penh, North Park Condominium promises quick and easy escape. This gated and guarded eco-themed community haven offers three towers, each containing condo units ranging from studios to 1, 2, and 3 bedrooms. Condominiums at North Park are designed to be a perfect combination of contemporary and modern living. Each apartment provides a luxurious lifestyle setting.
Garden walkways and greeneries designed with security in mind will enable residents and visitors to feel peace of mind. Apart from walking with the family or the dog, residents can enjoy over 20 recreational amenities such as the sports facilities, 4 individual swimming pools, outdoor barbecue equipped with gourmet kitchen and outdoor gazebo surrounded by shading trees.
North Park Condominium proudly boasts its perfect lifestyle. That will cater to your every whim and fancy. Whether you're feeling active or a little laid-back, there will always be a right place waiting for you.
Our Condos
Studio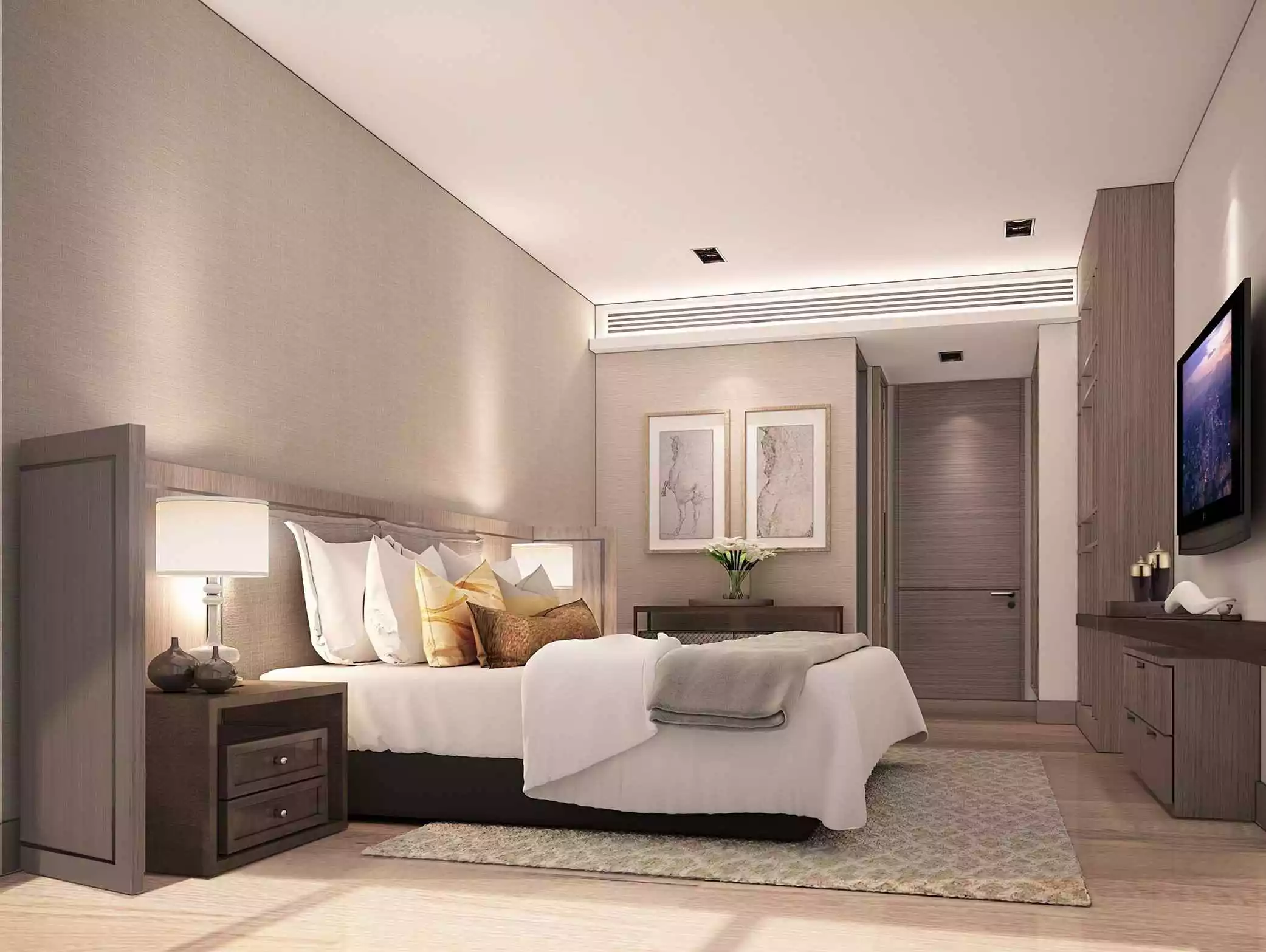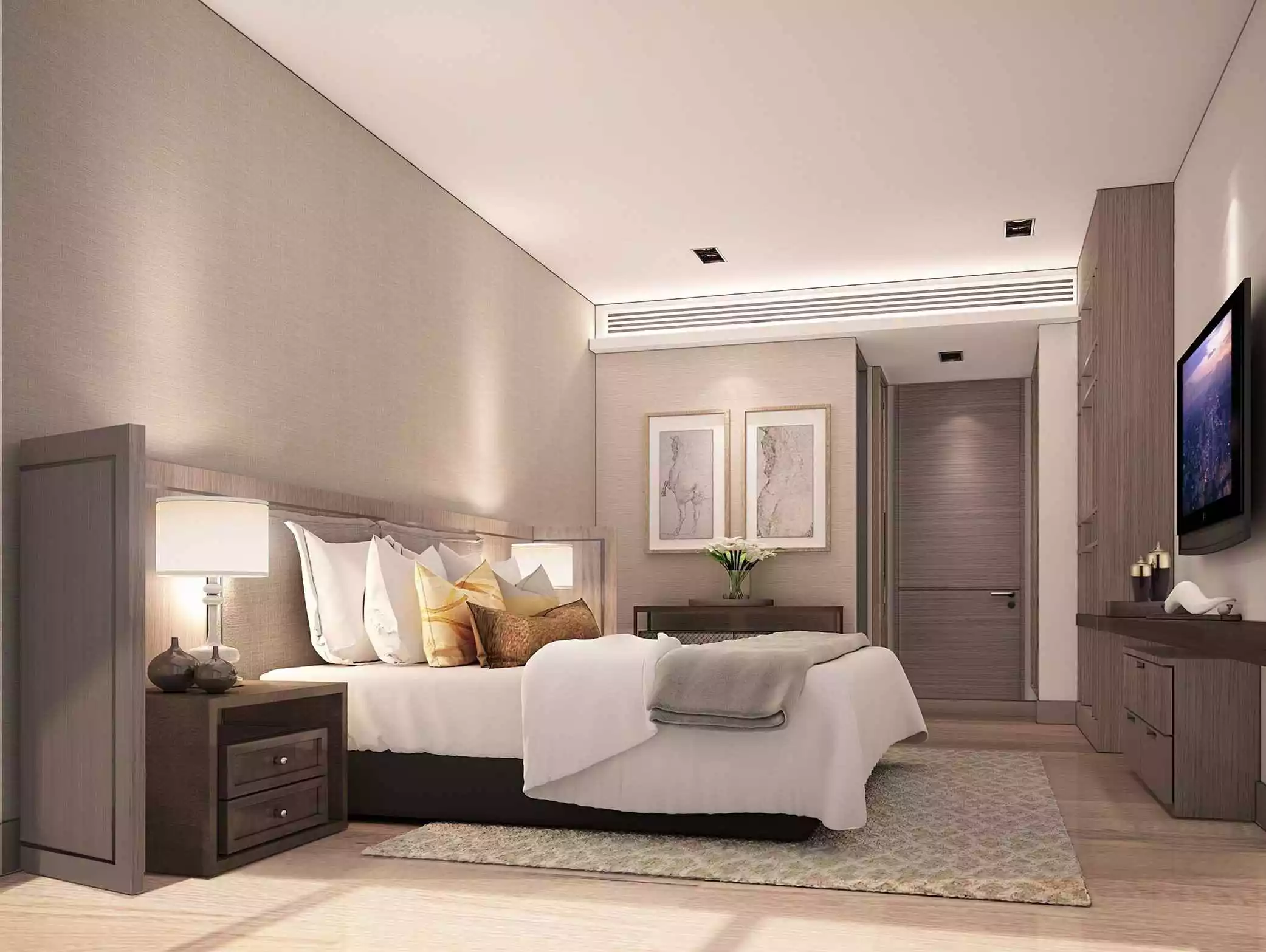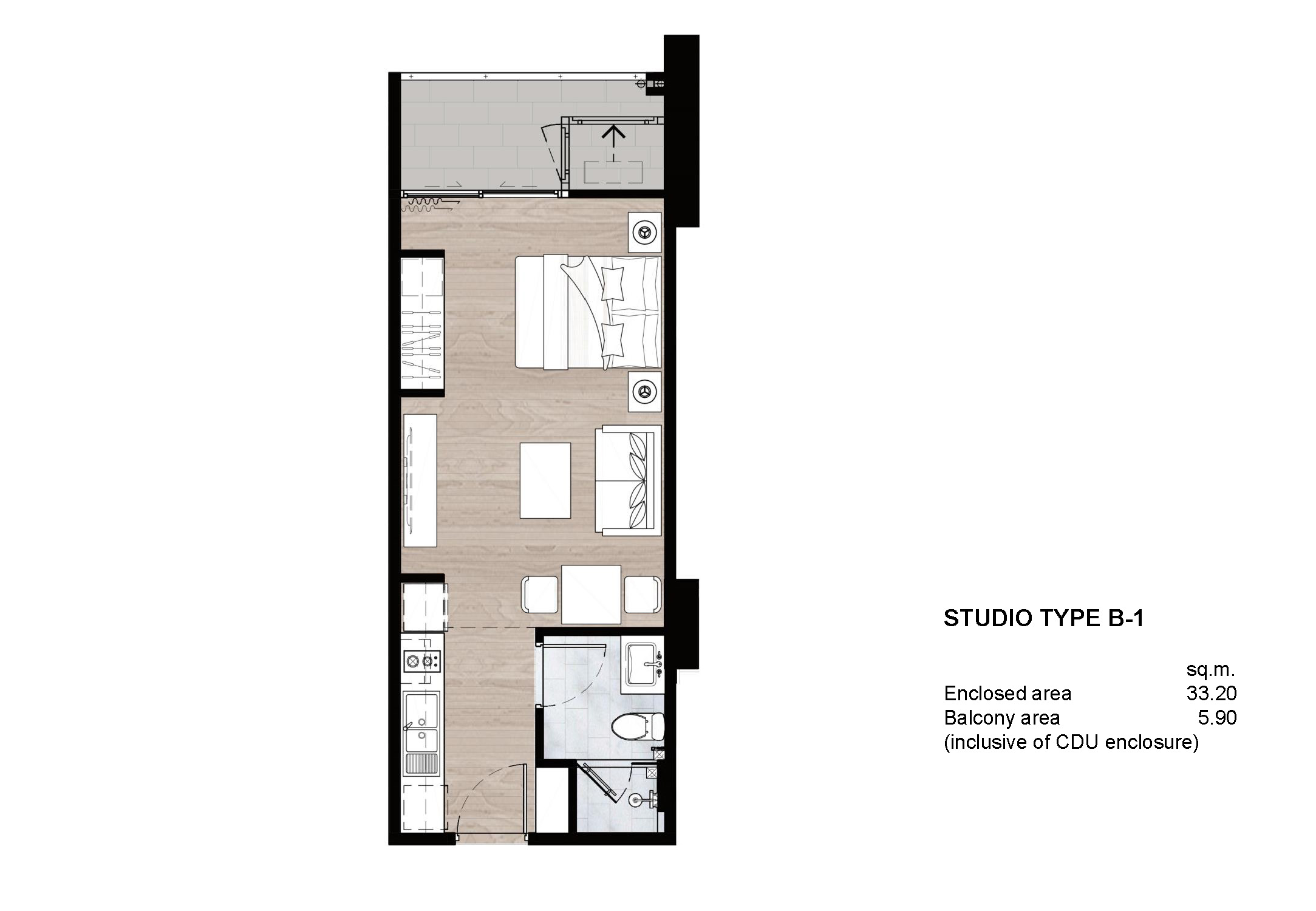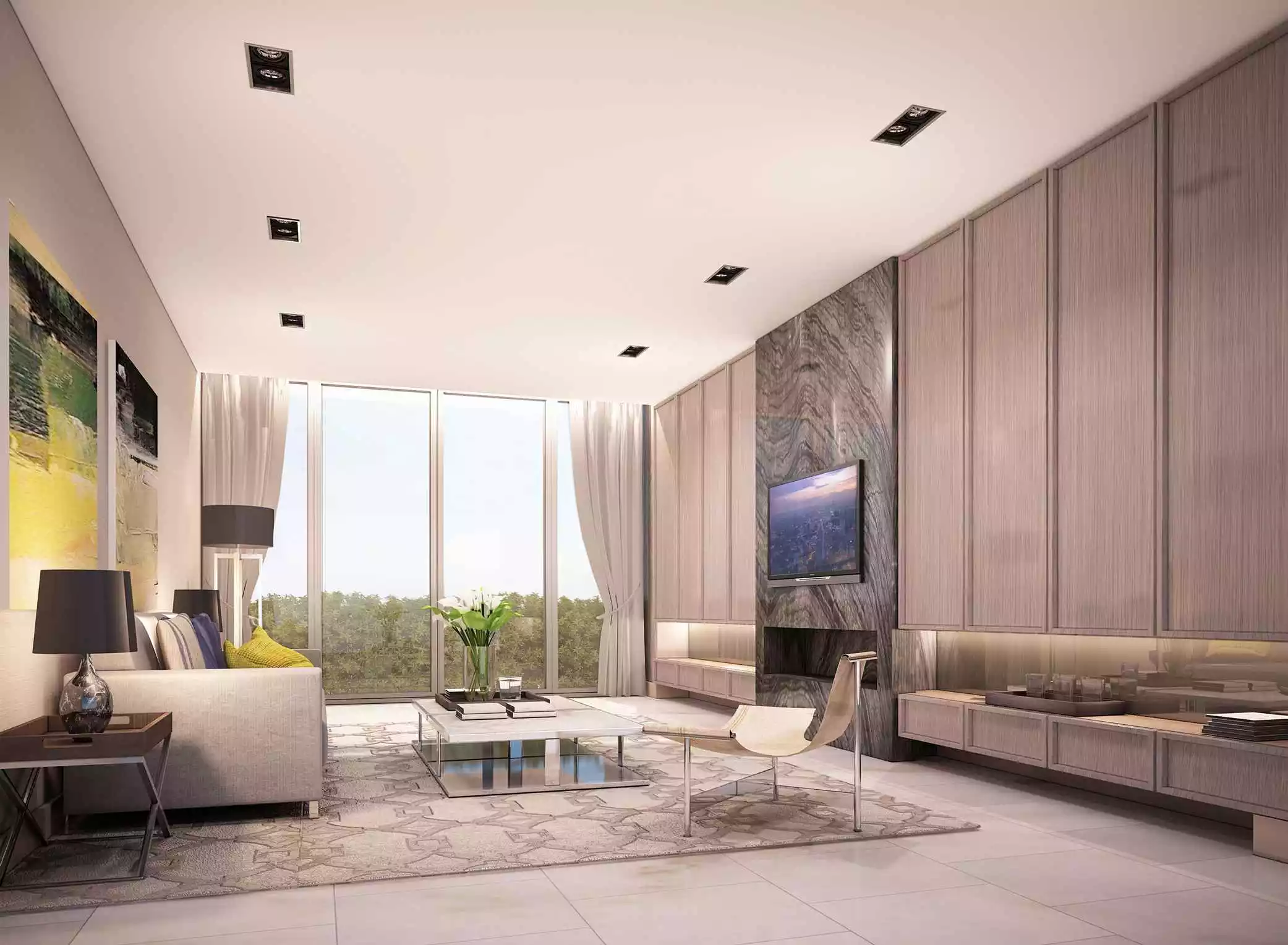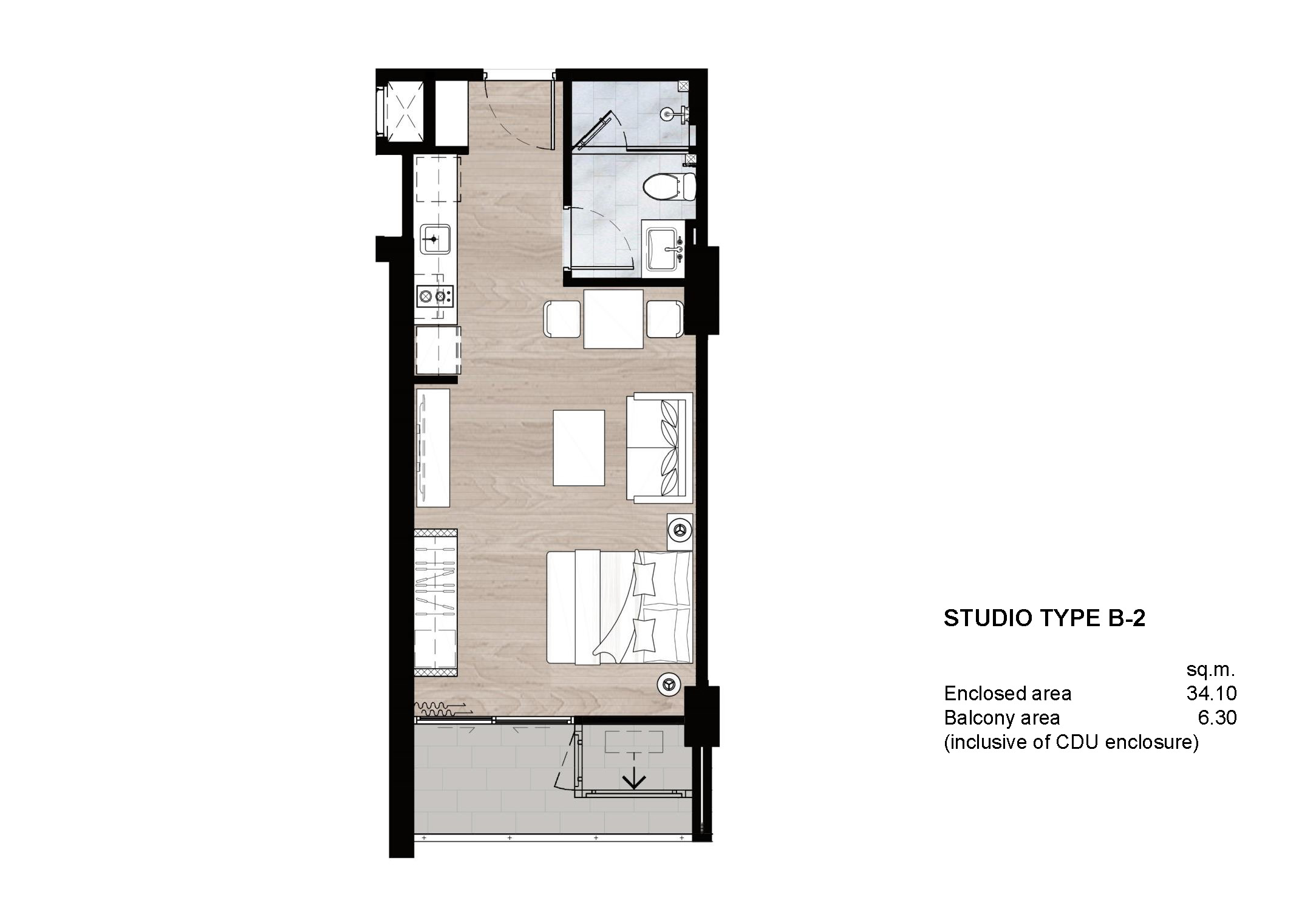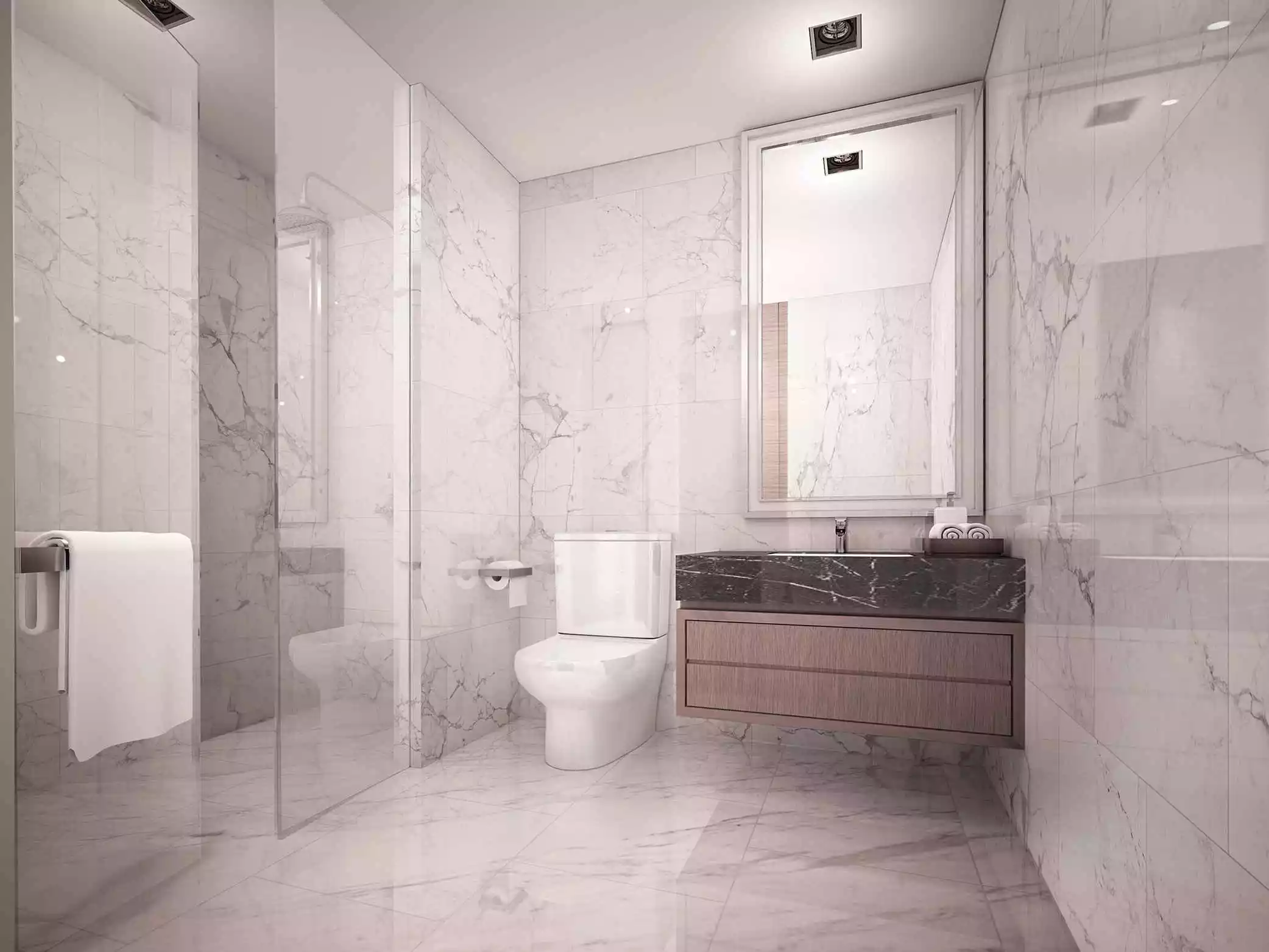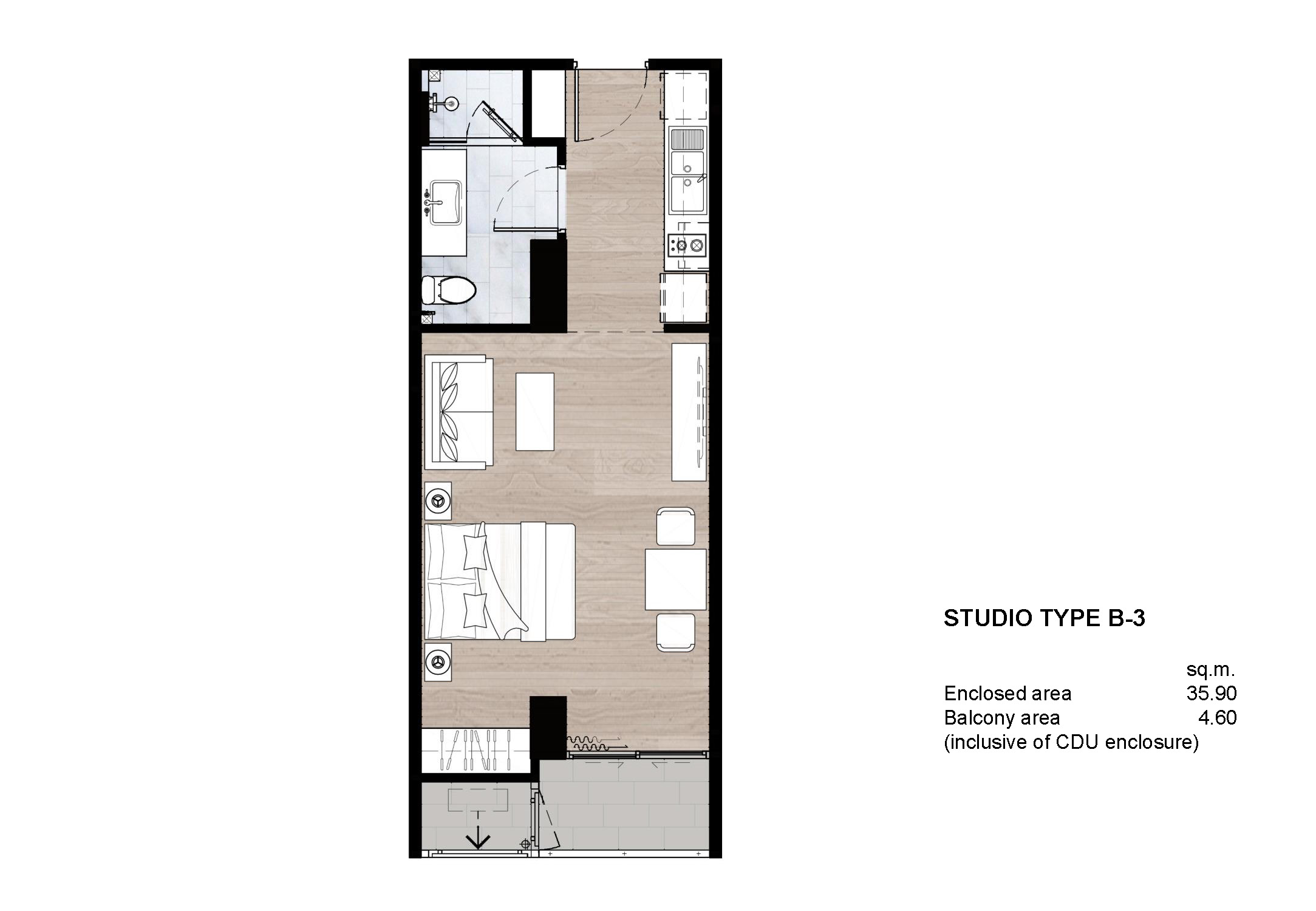 Each of our three studios features an open plan layout that caters to the needs and tastes of a young couple, a student, a young professional or perhaps a retiree. Classic and contemporary styles combine to create a cosy, attractive interior. The natural lighting from its floor to ceiling window with open layouts creates a more stimulating and inviting home environment.
One bedroom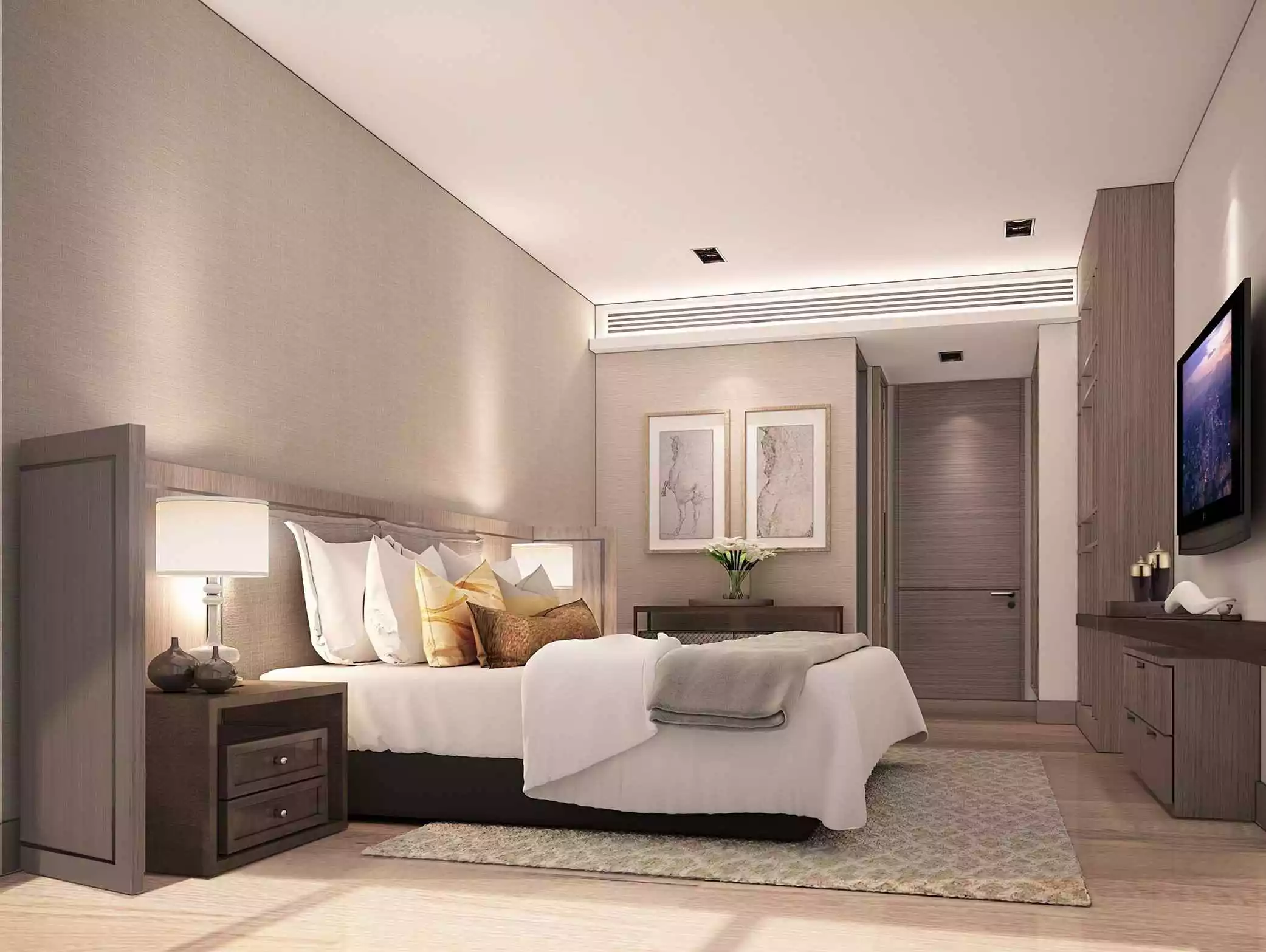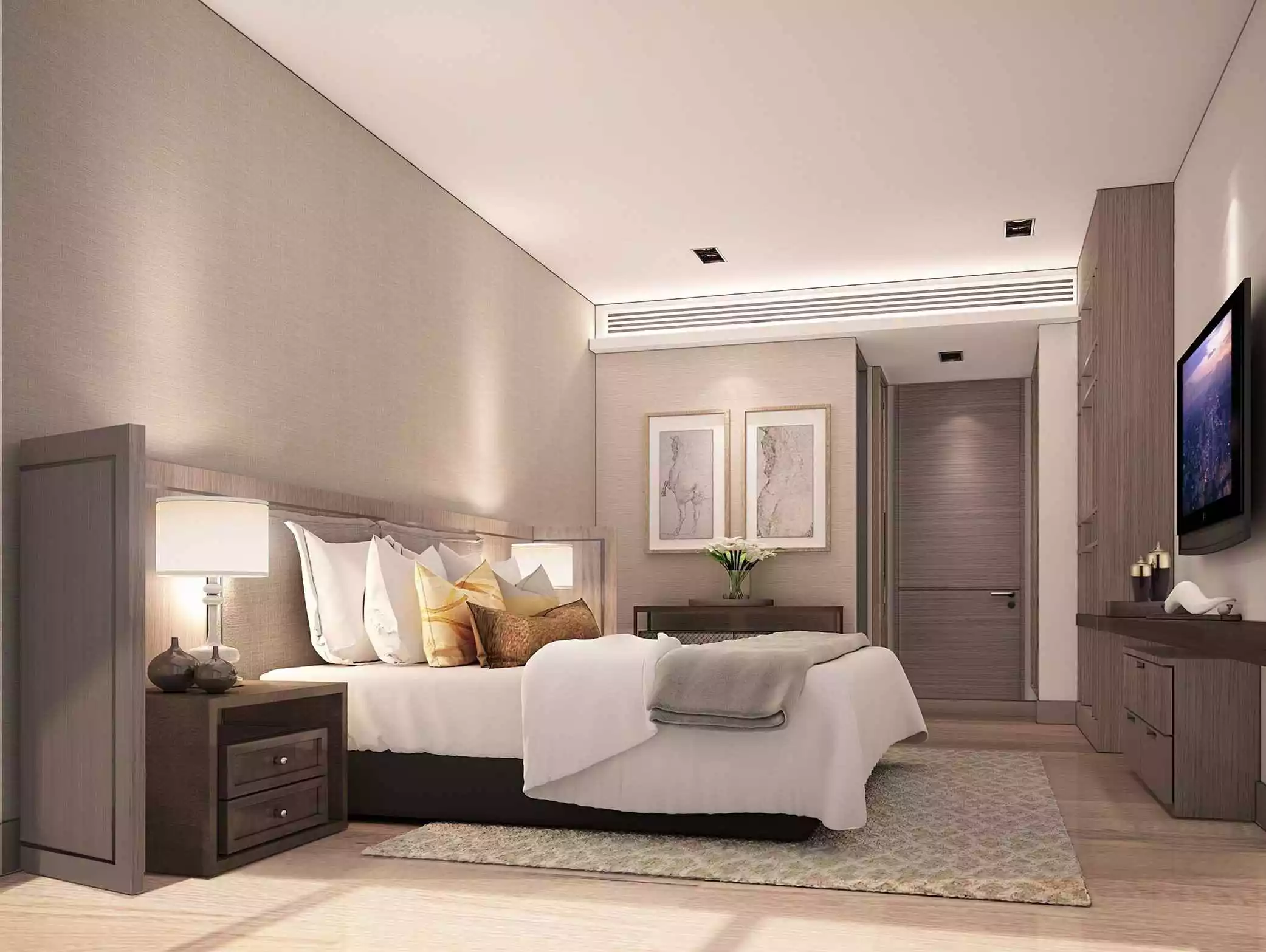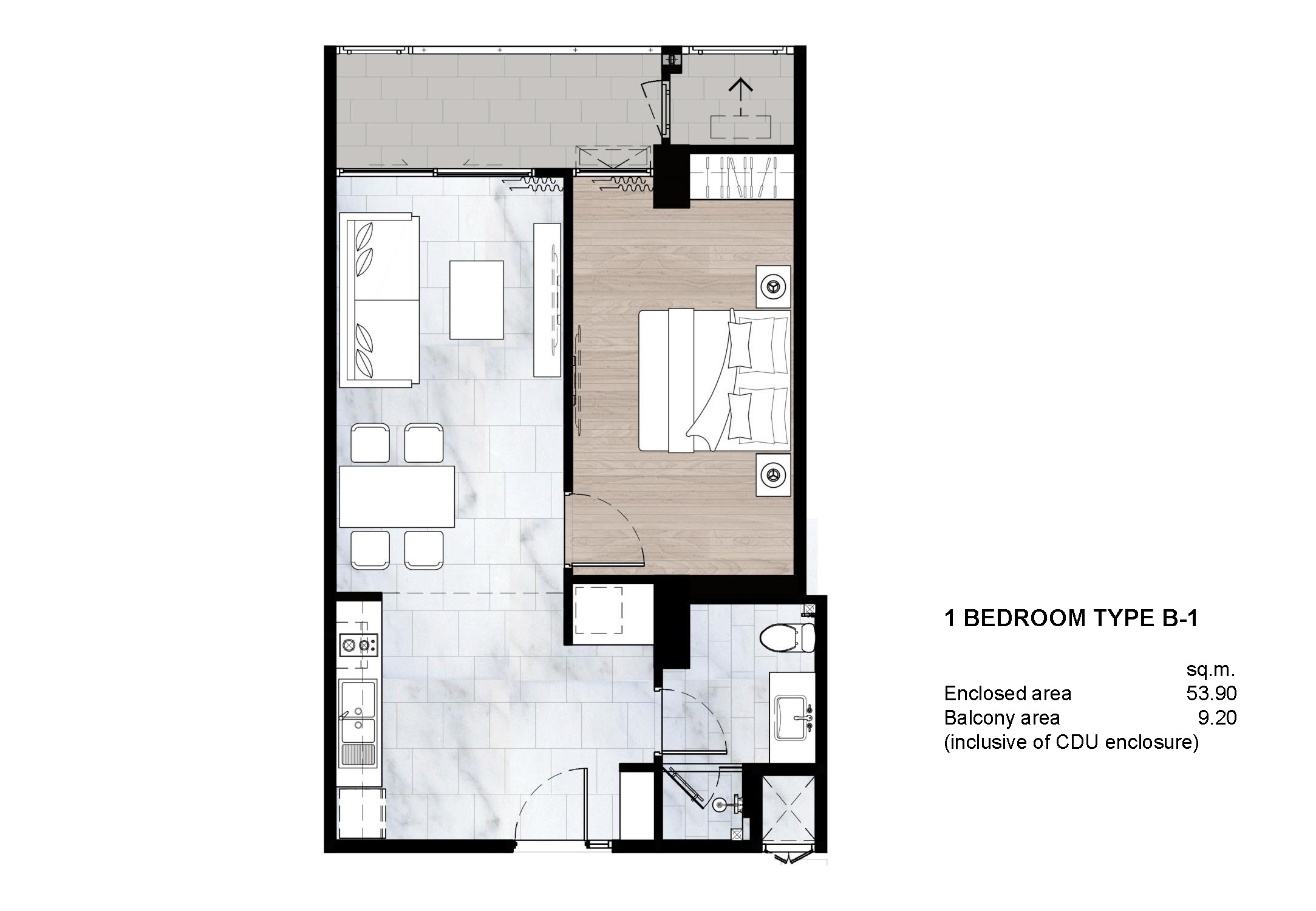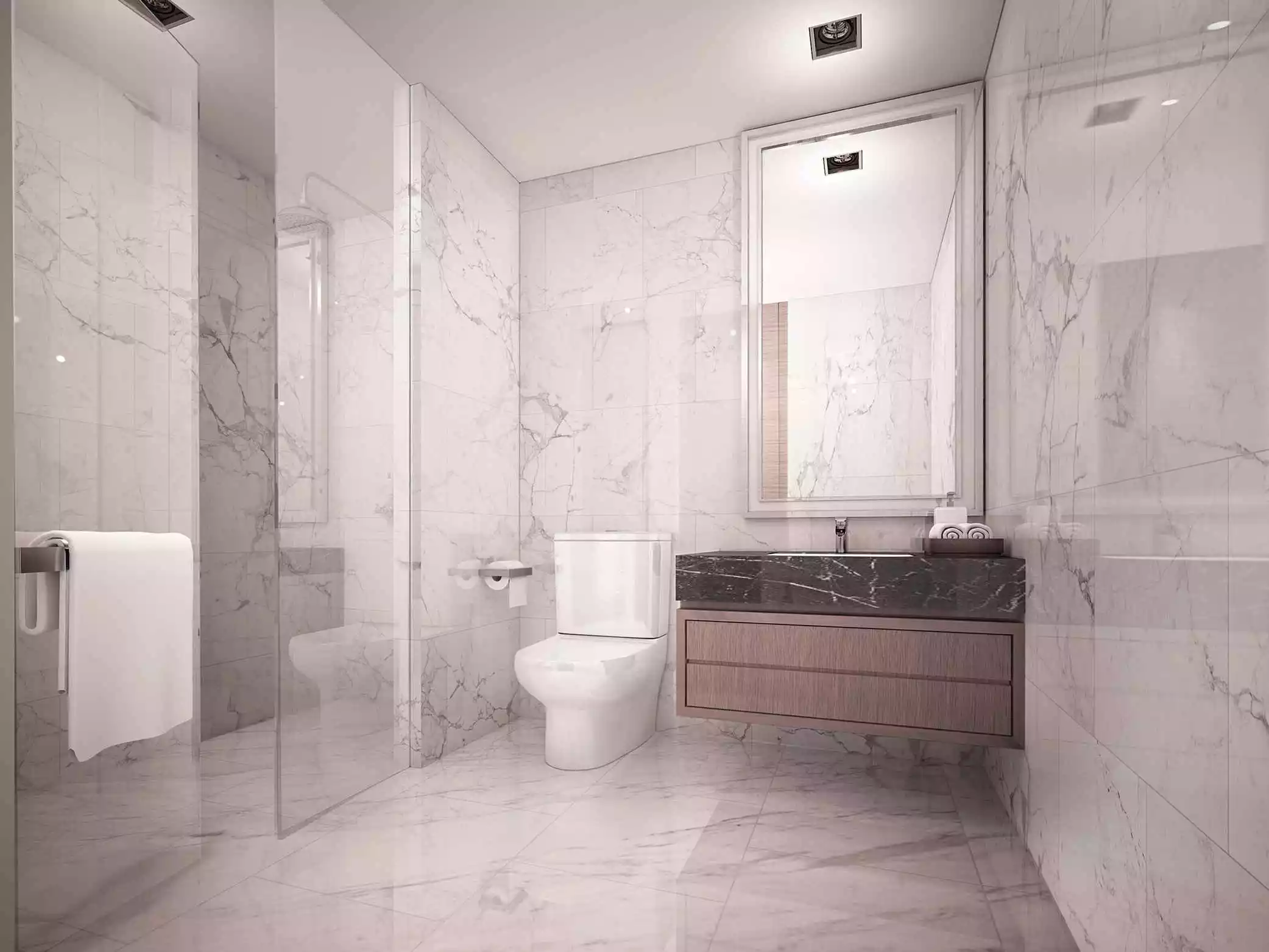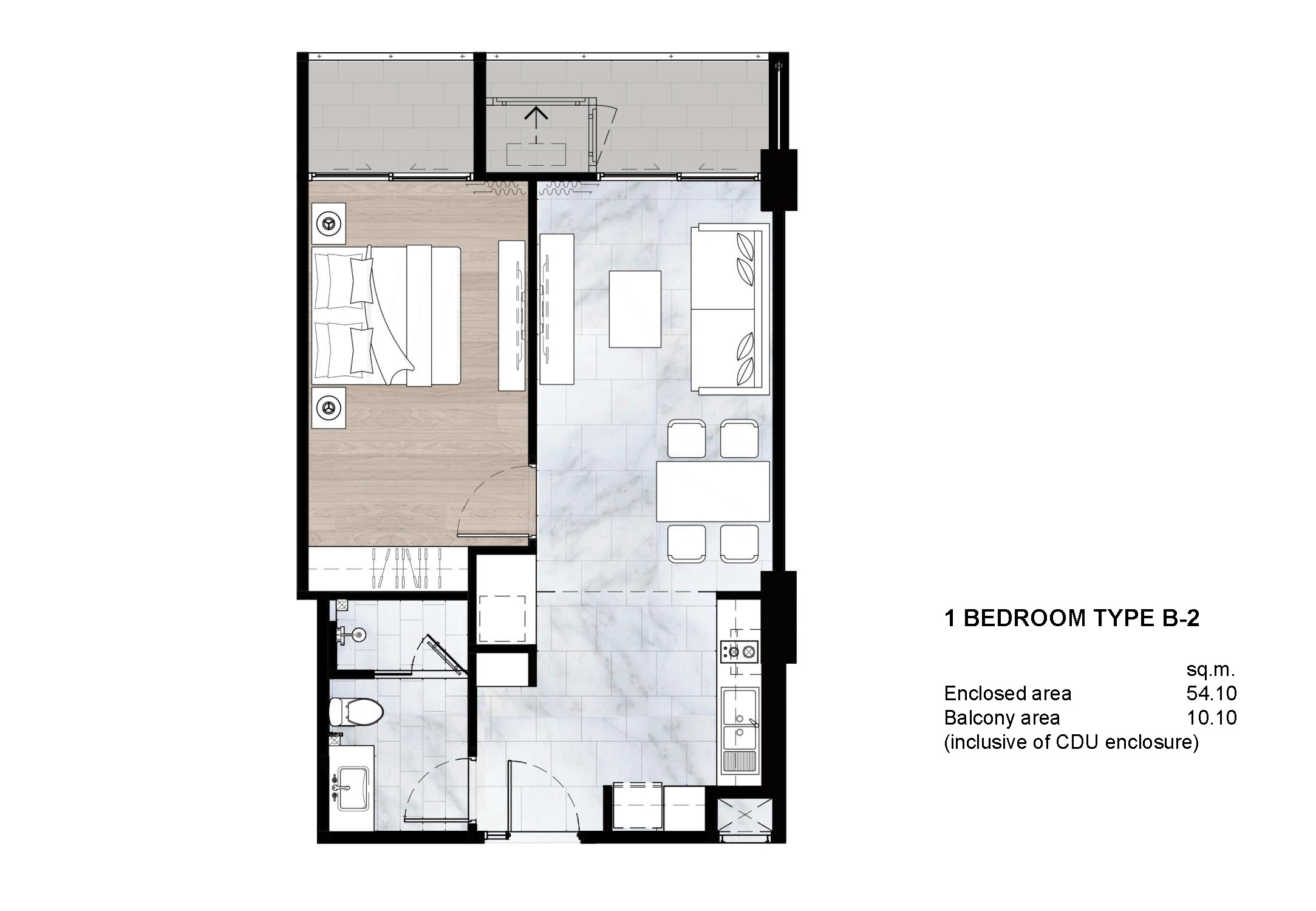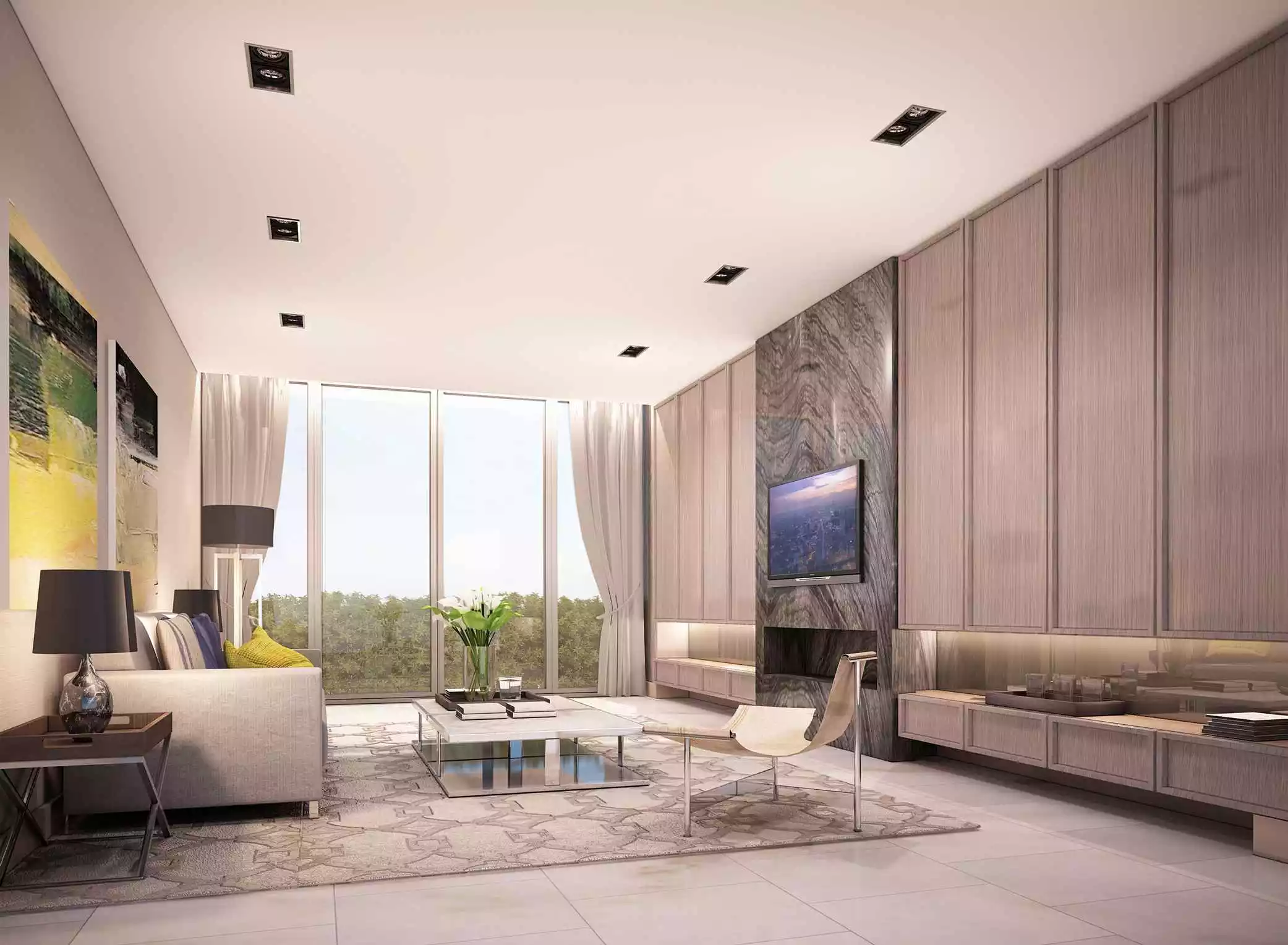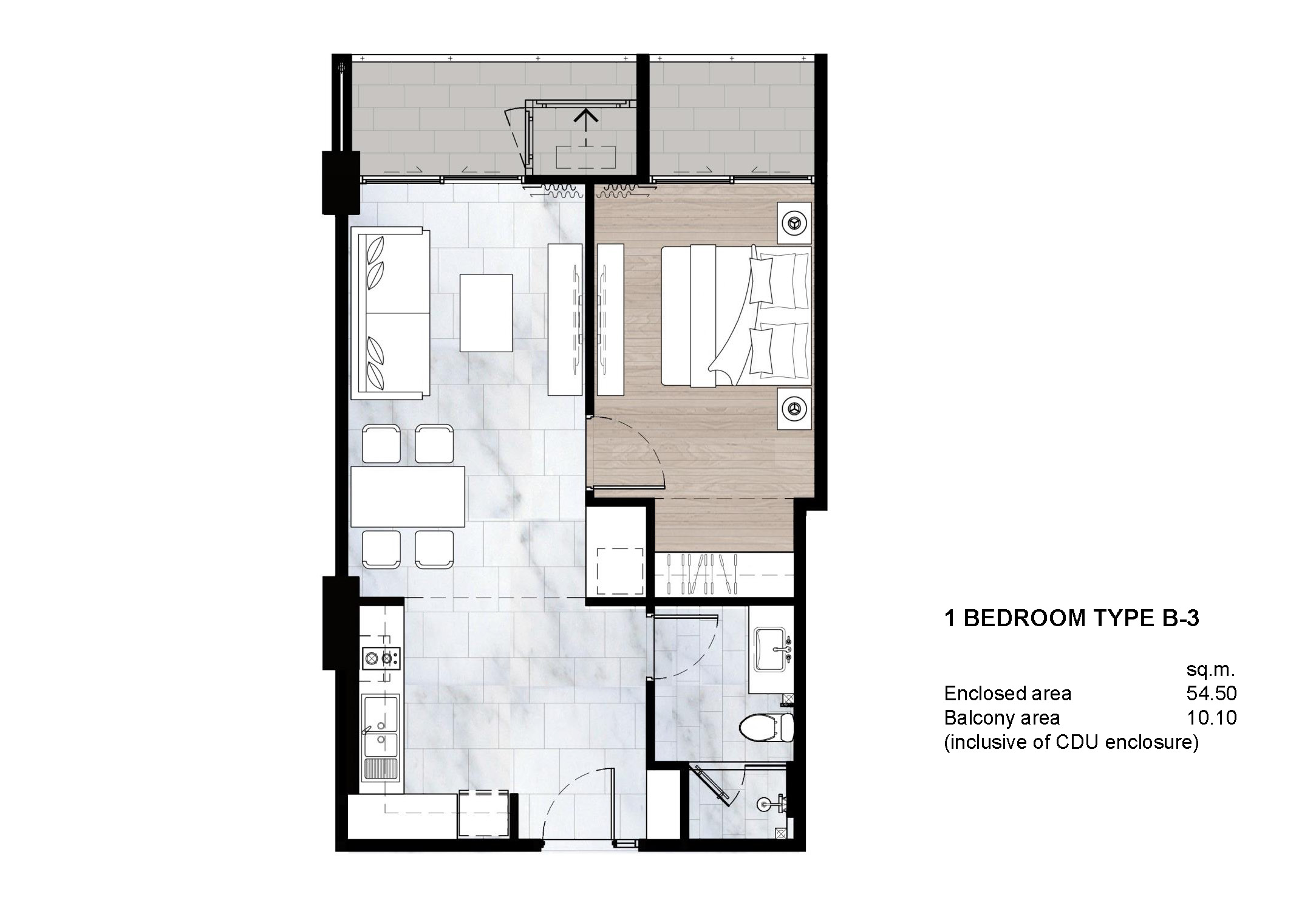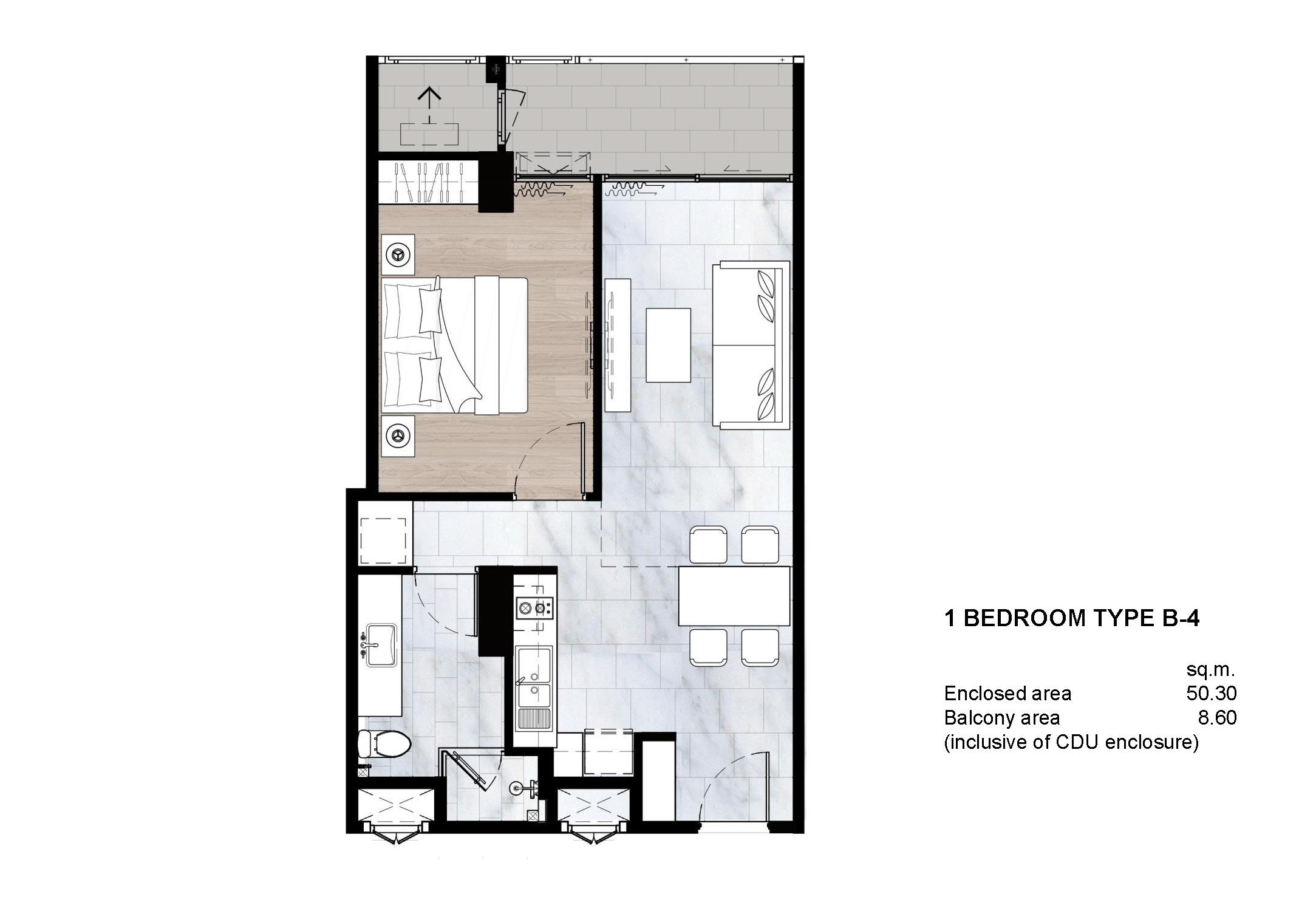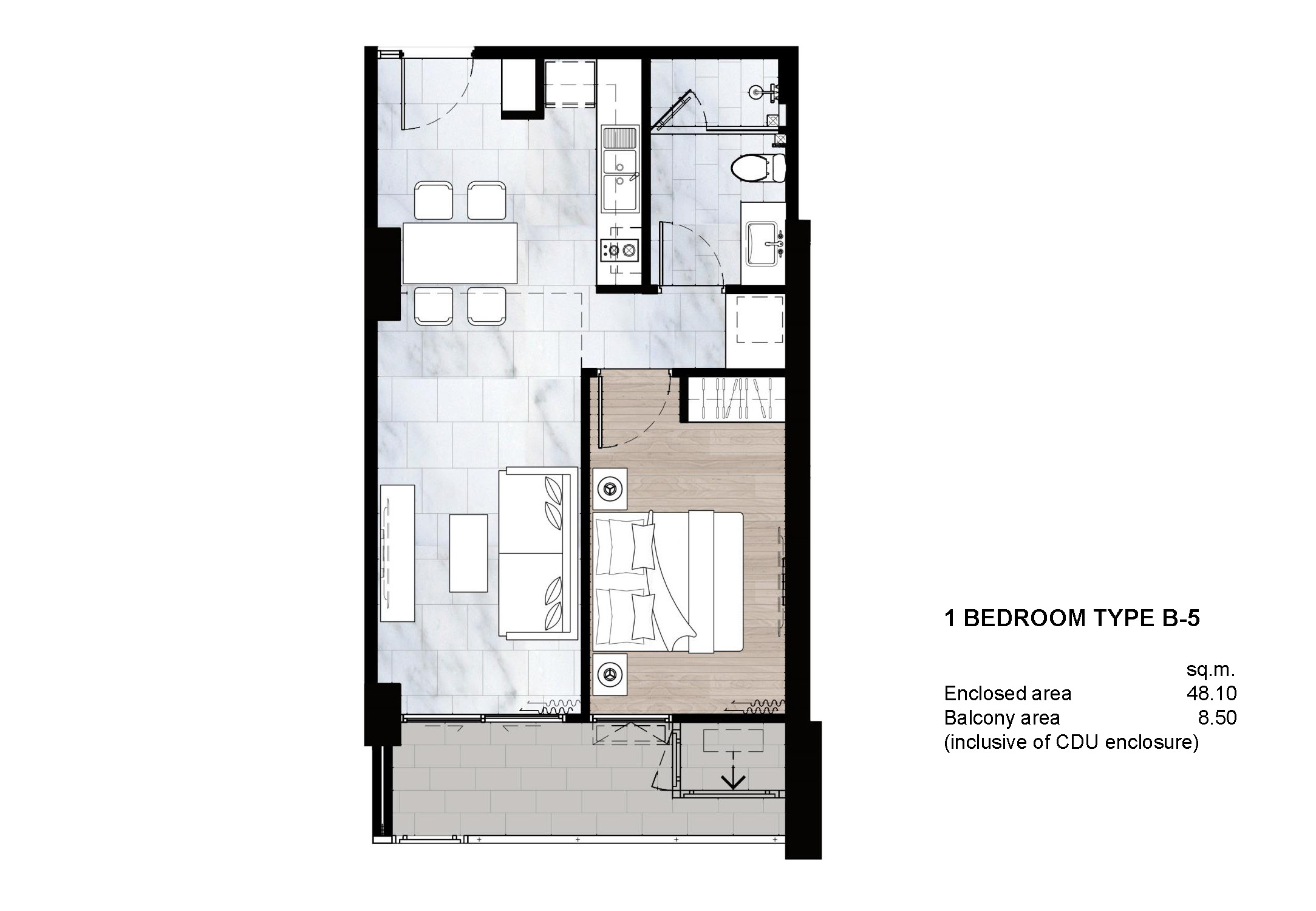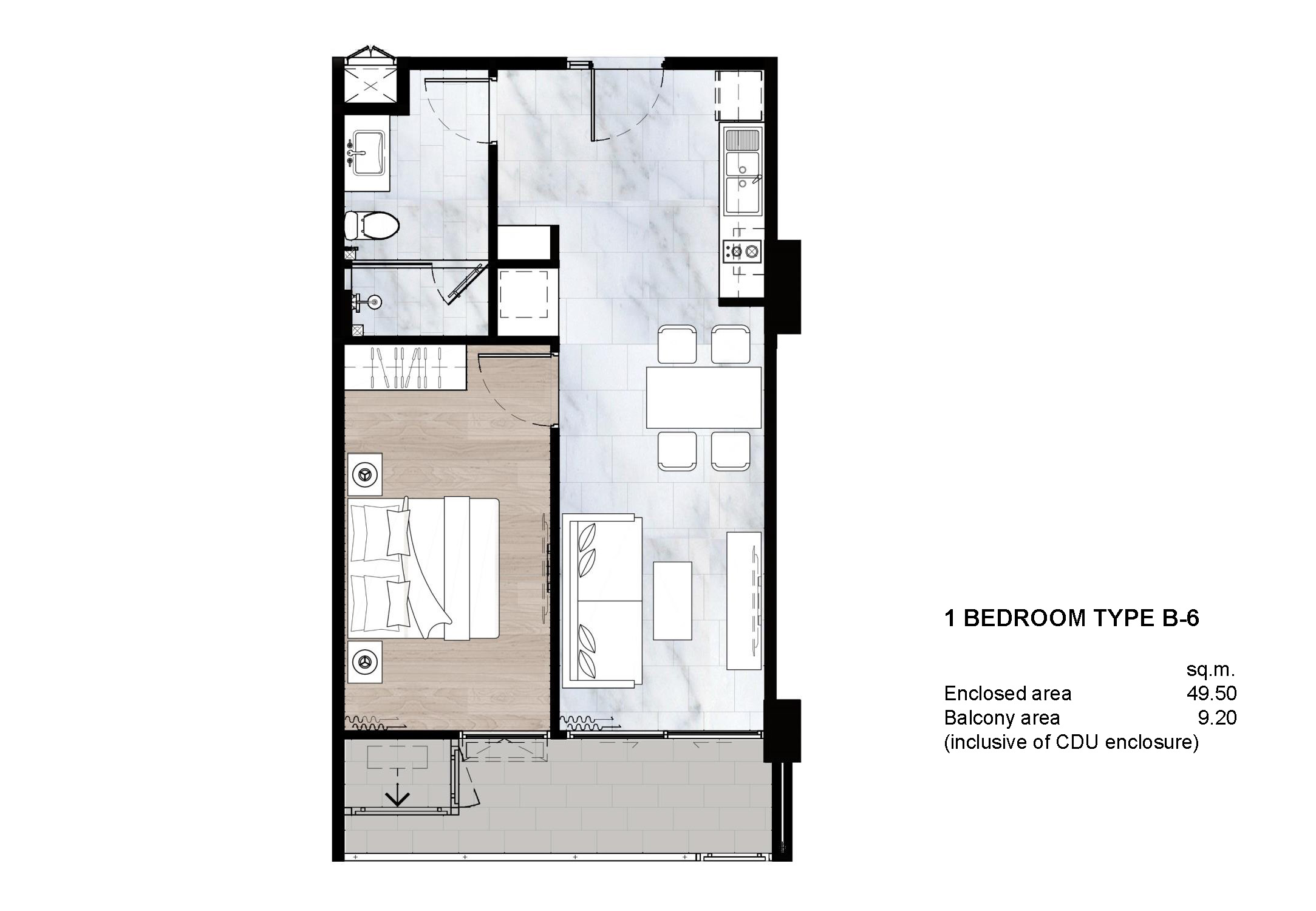 There are several other condos in our building, including a one-bedroom with all the comforts you would expect from a comfortable home in a friendly neighbourhood. Room sizes range from 56 square metres to a generous 64 square metres nett size. Each condominium has a bedroom, a kitchen, a bathroom, and a living room, as well as a balcony overlooking green pastures.
Two bedroom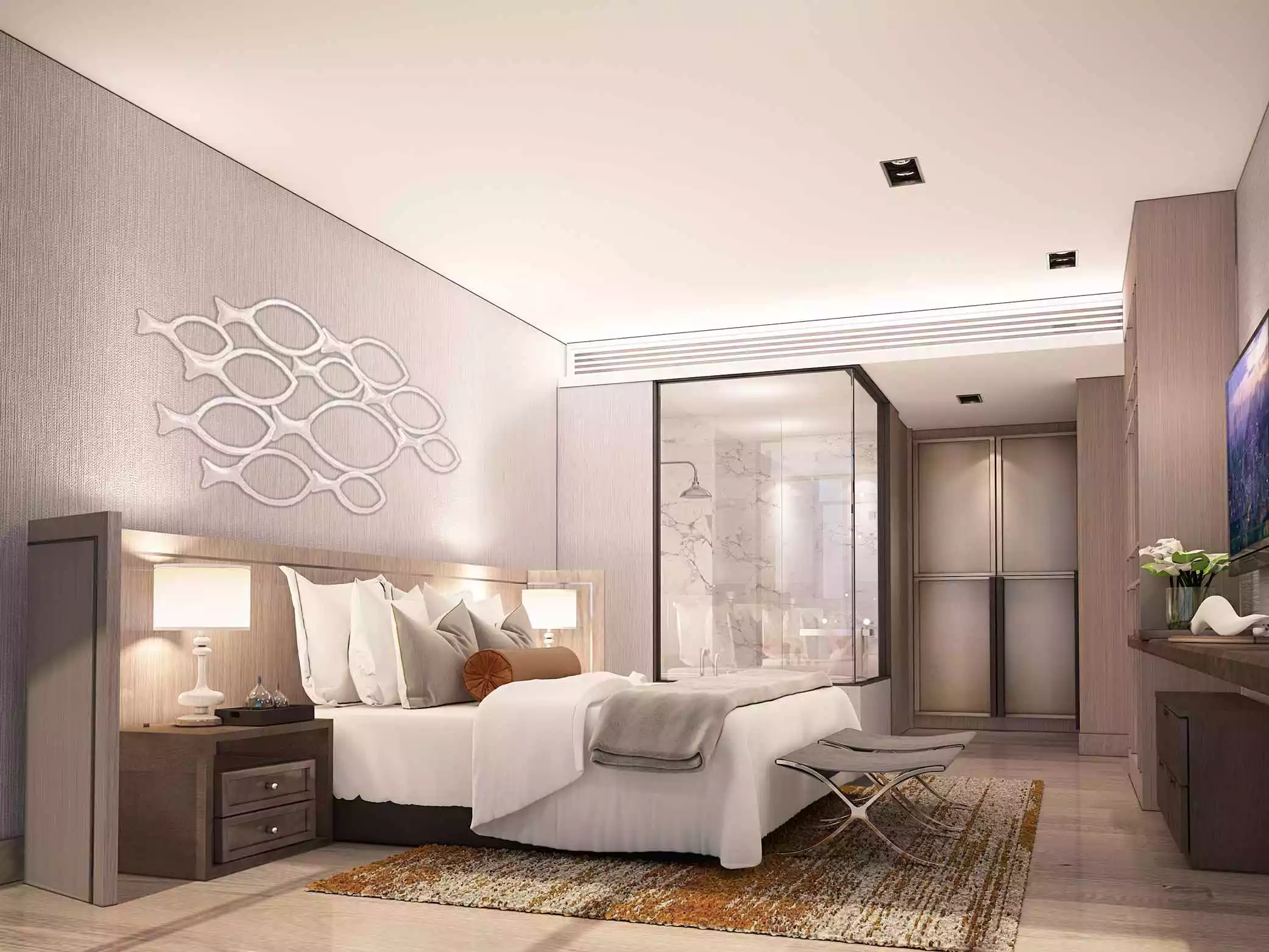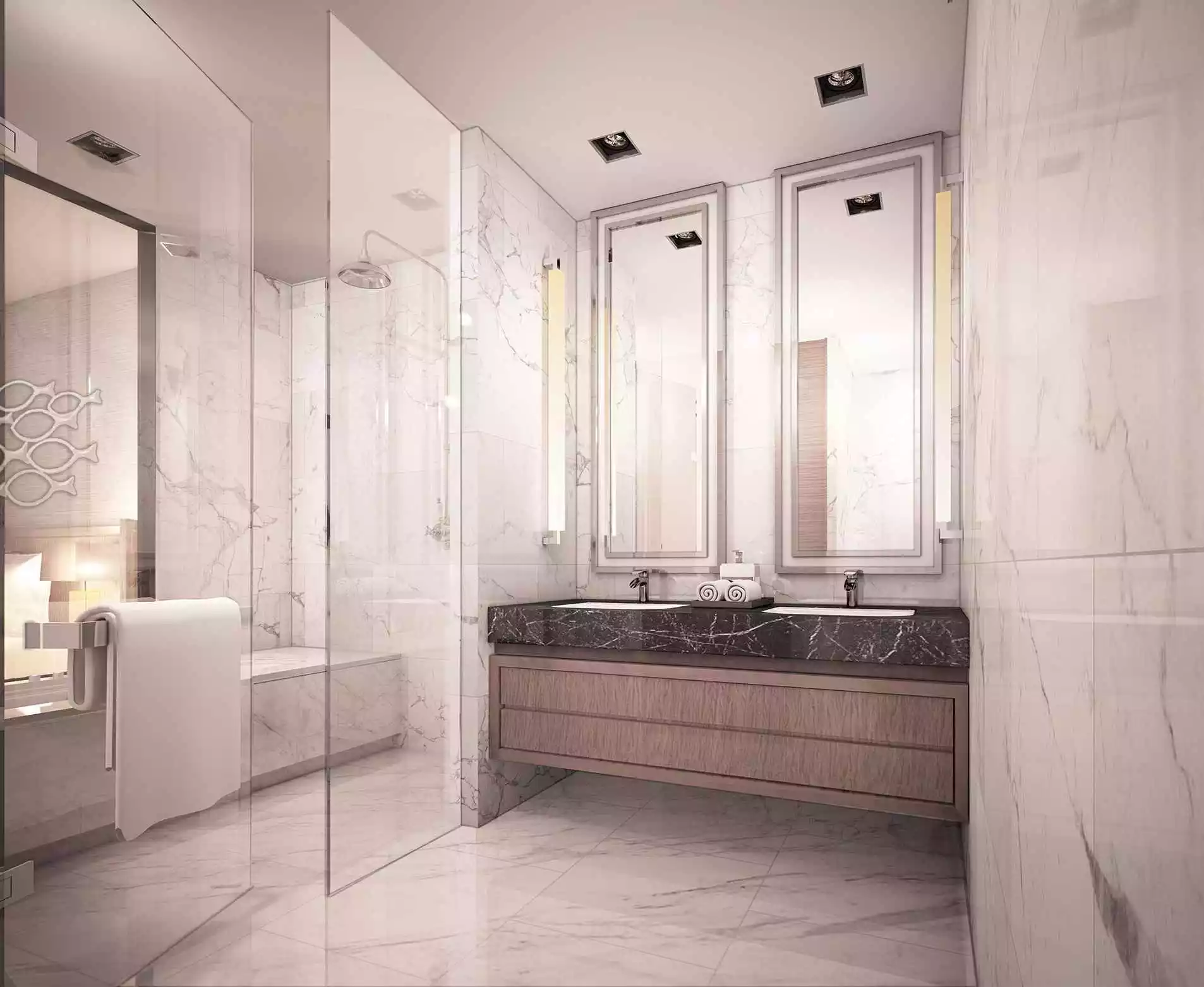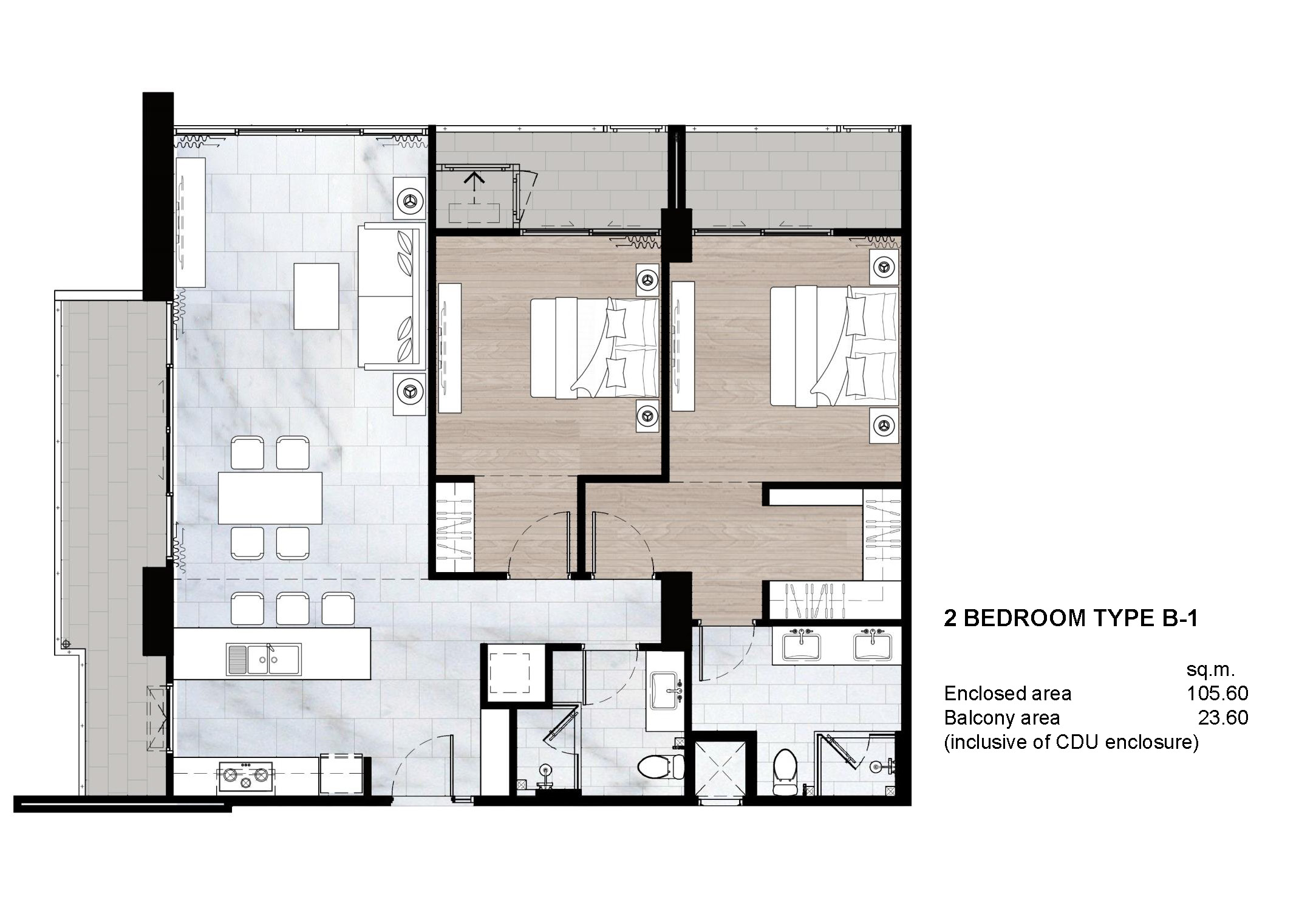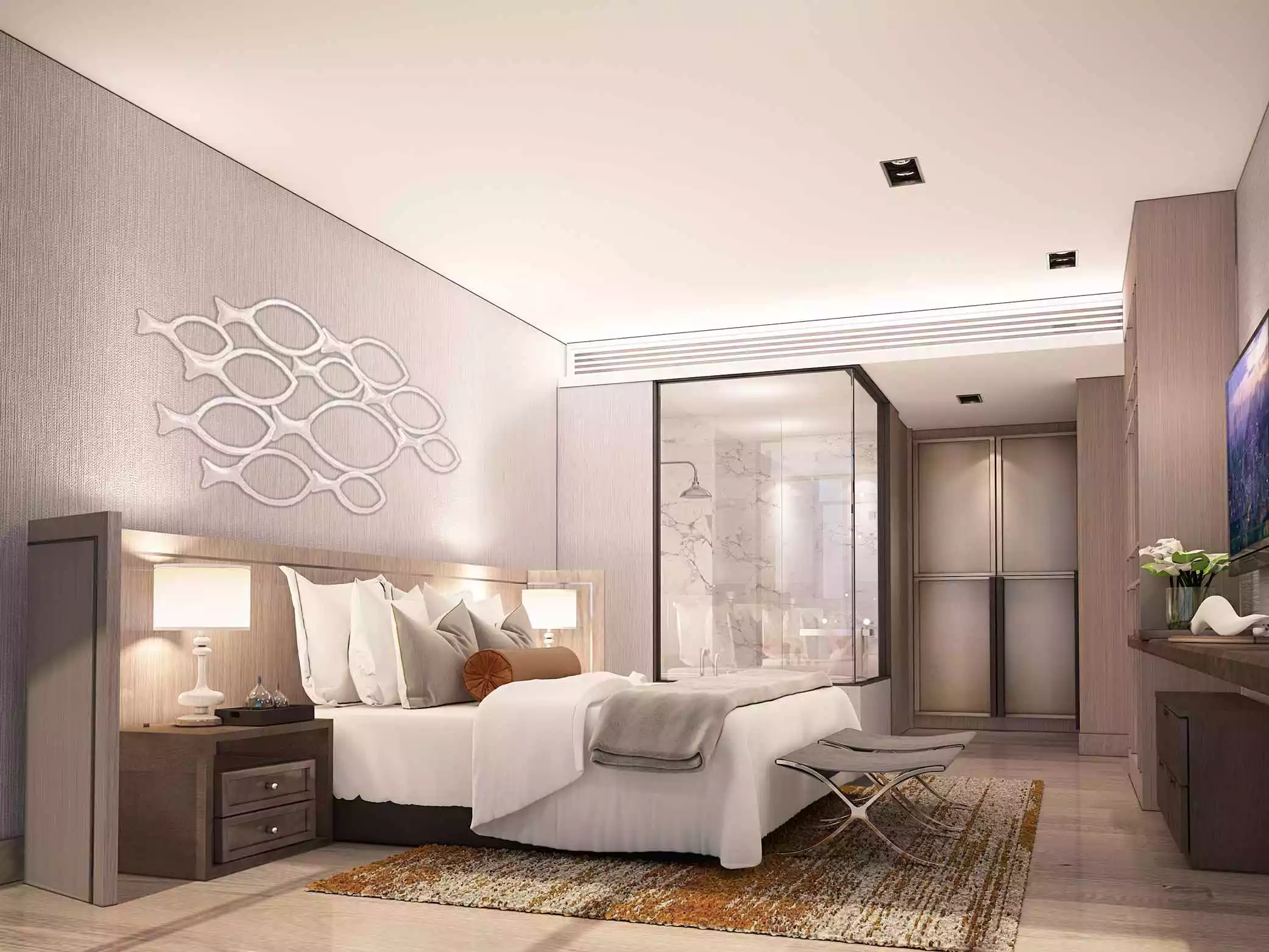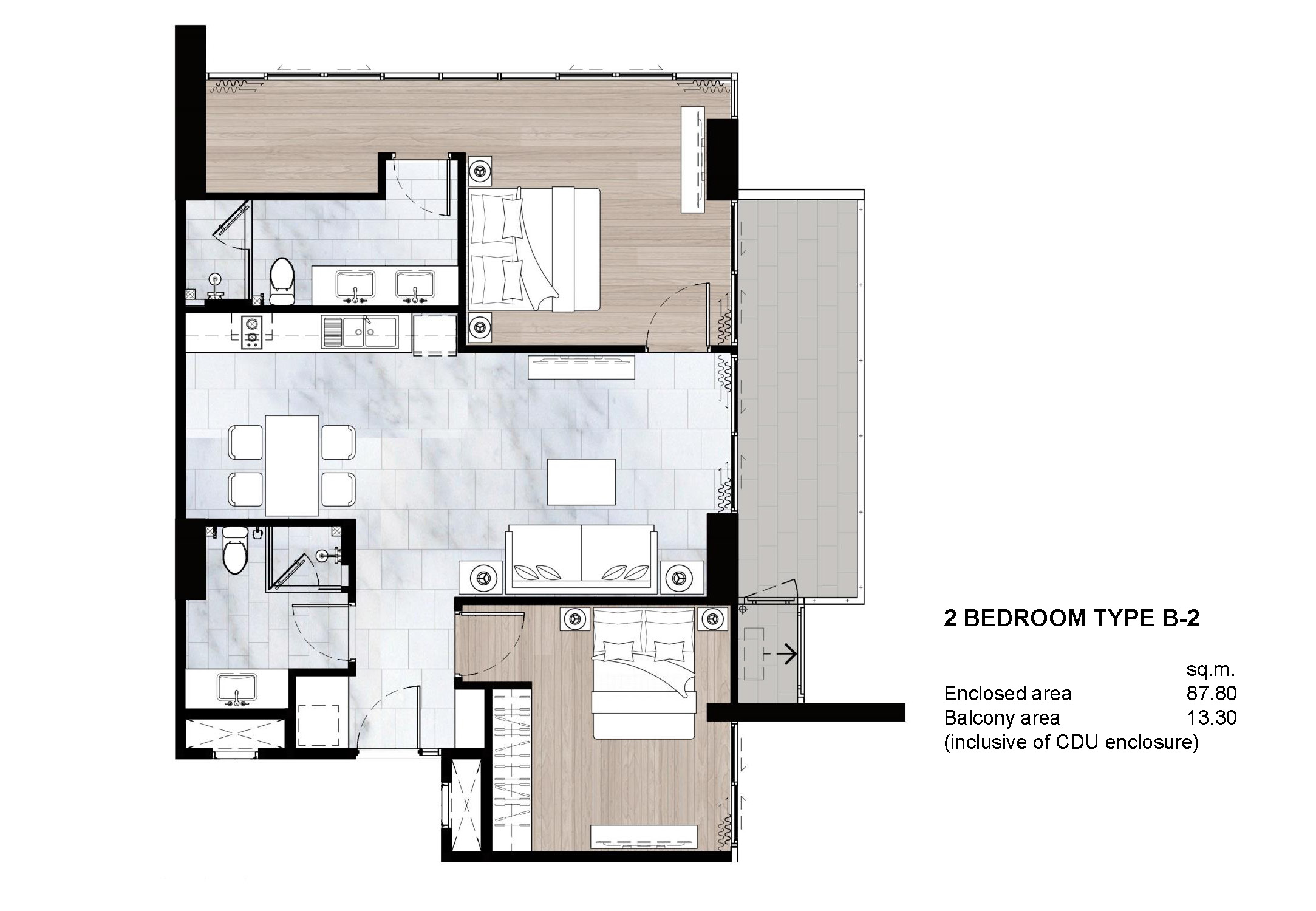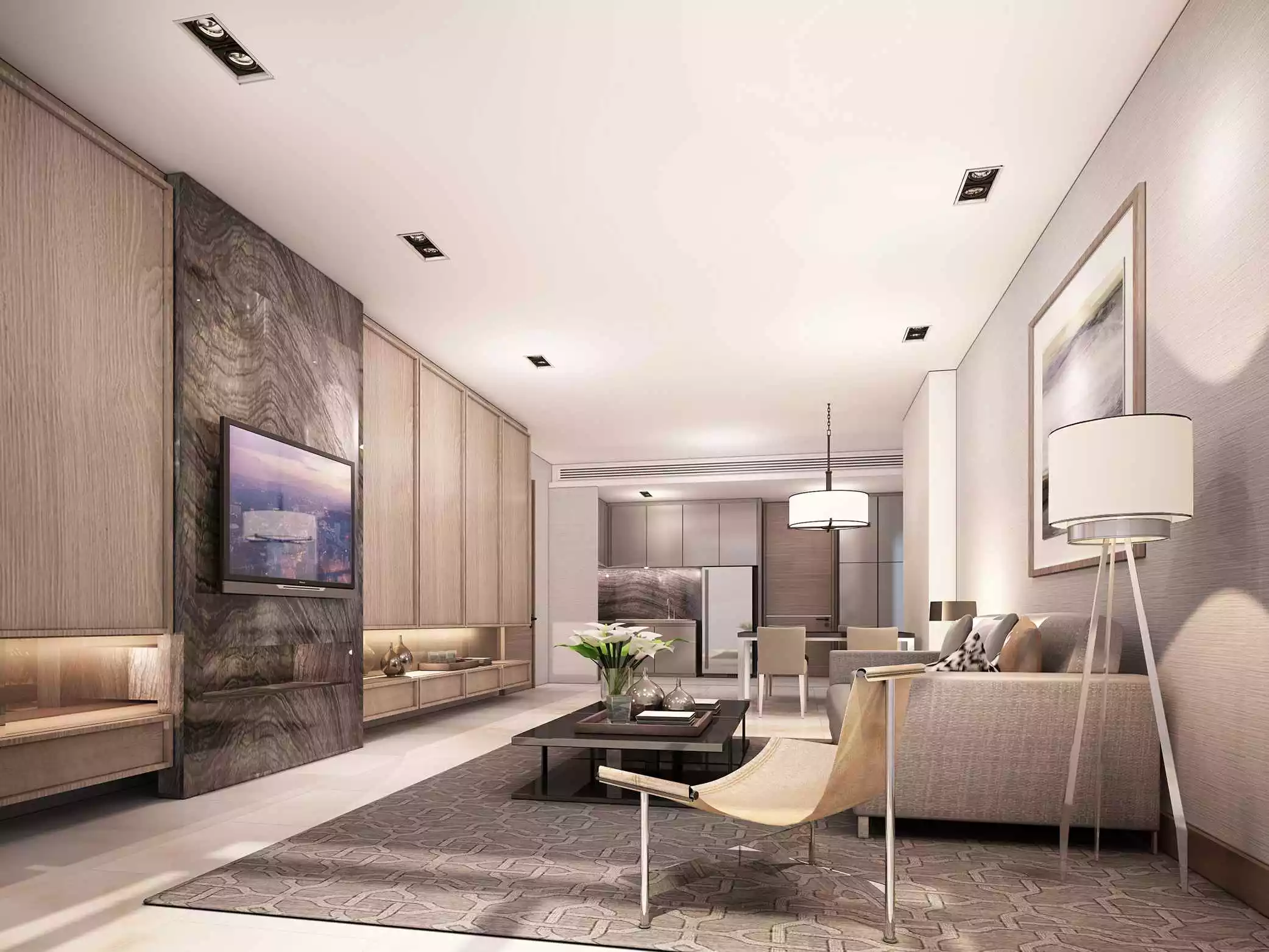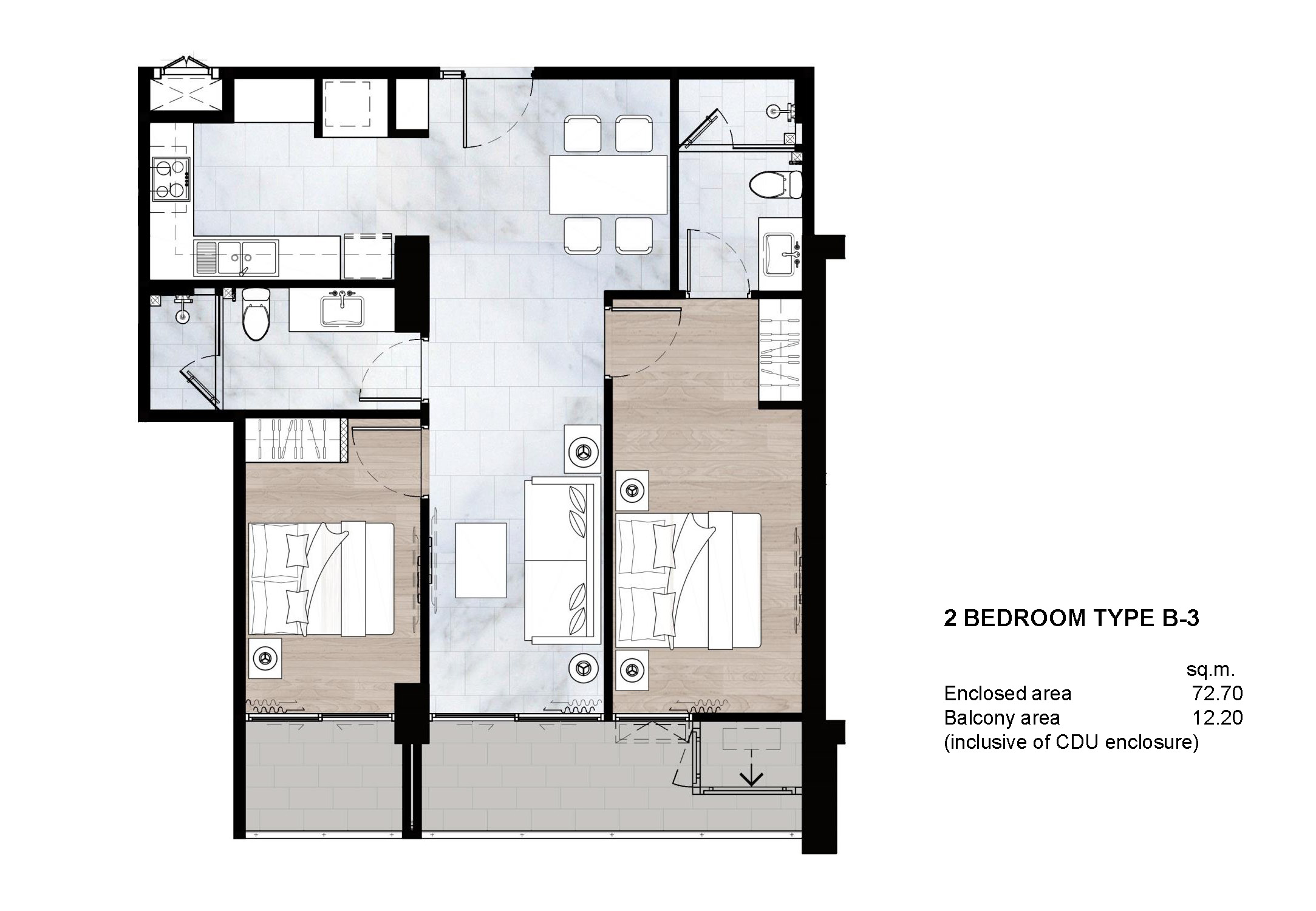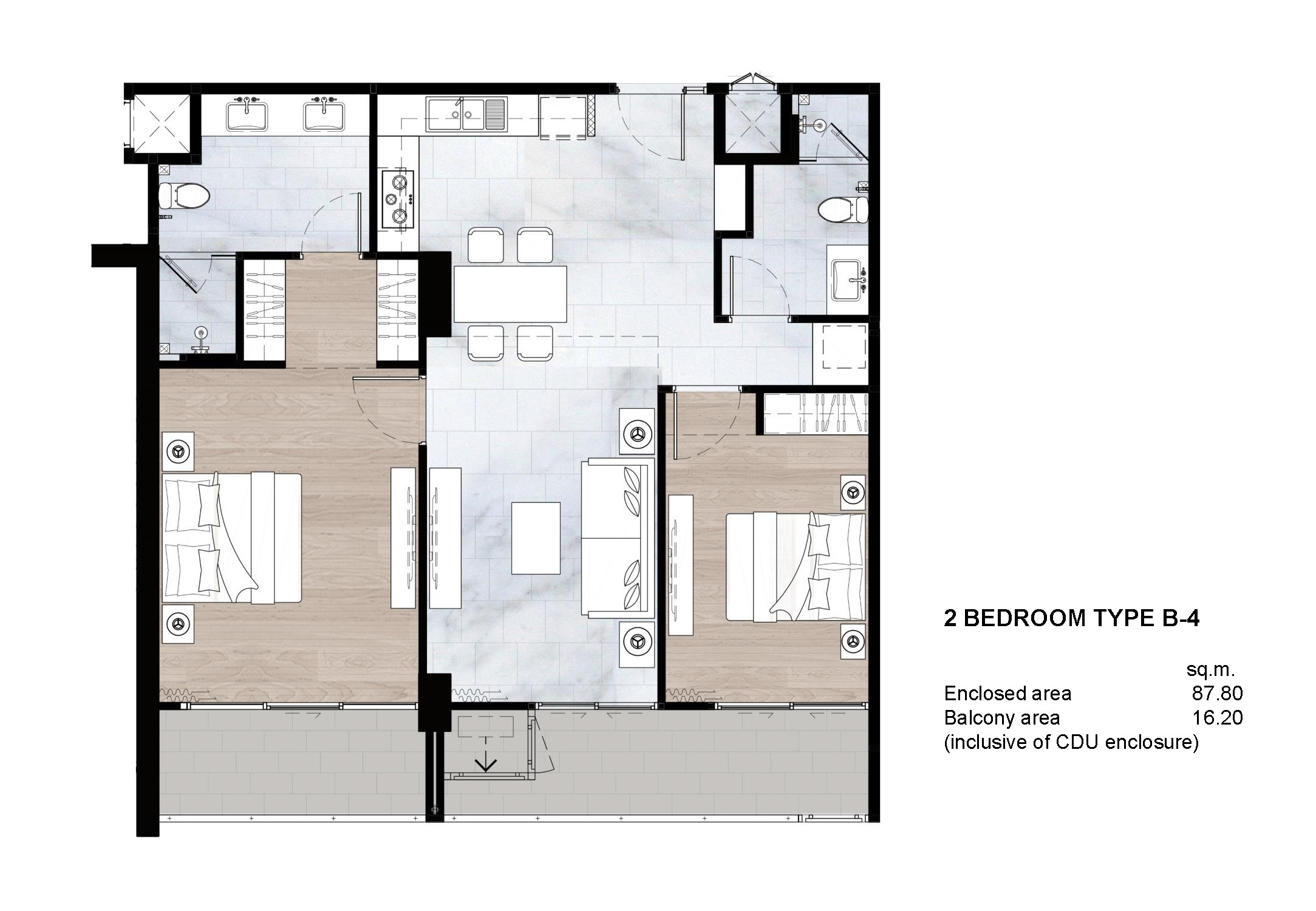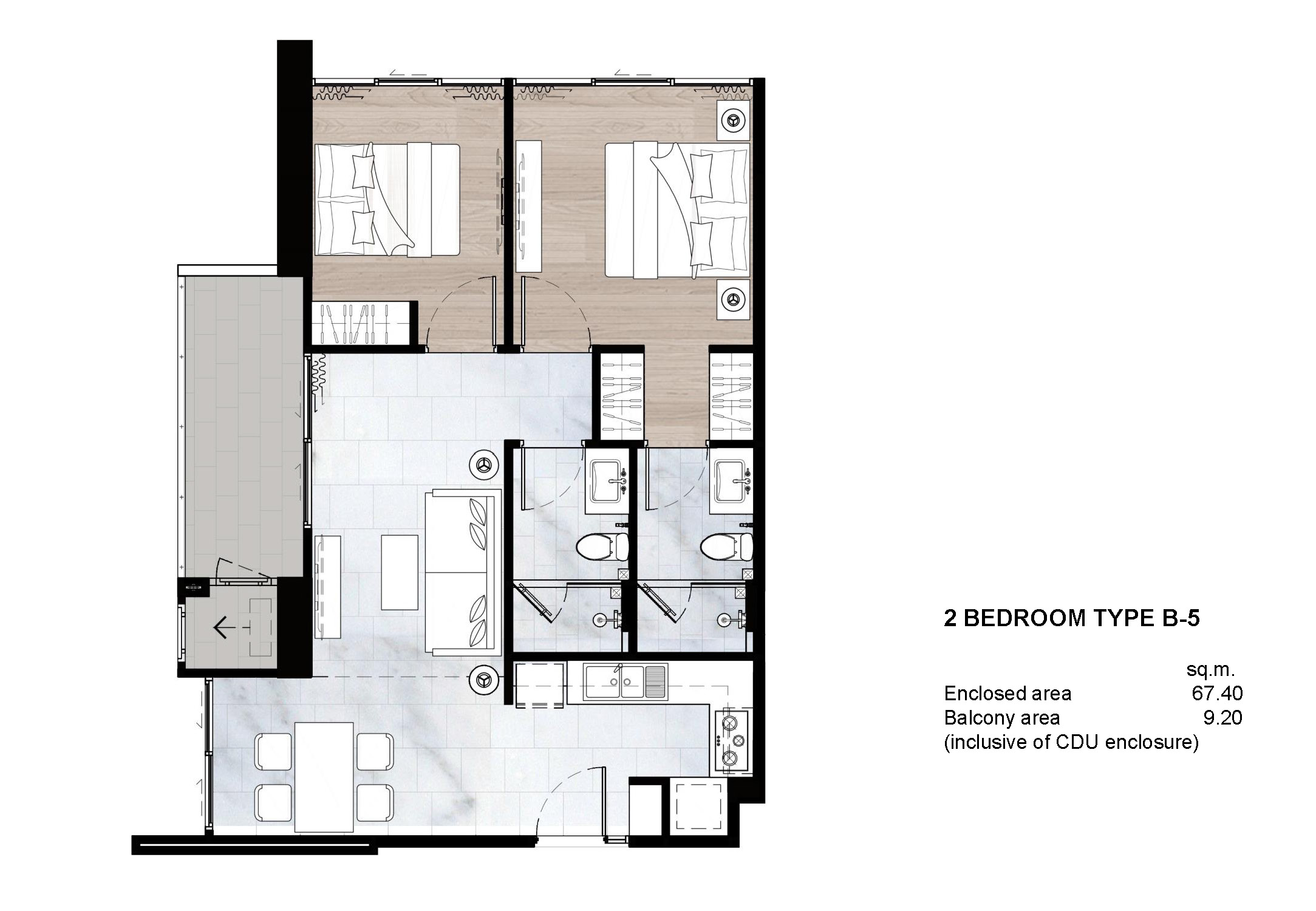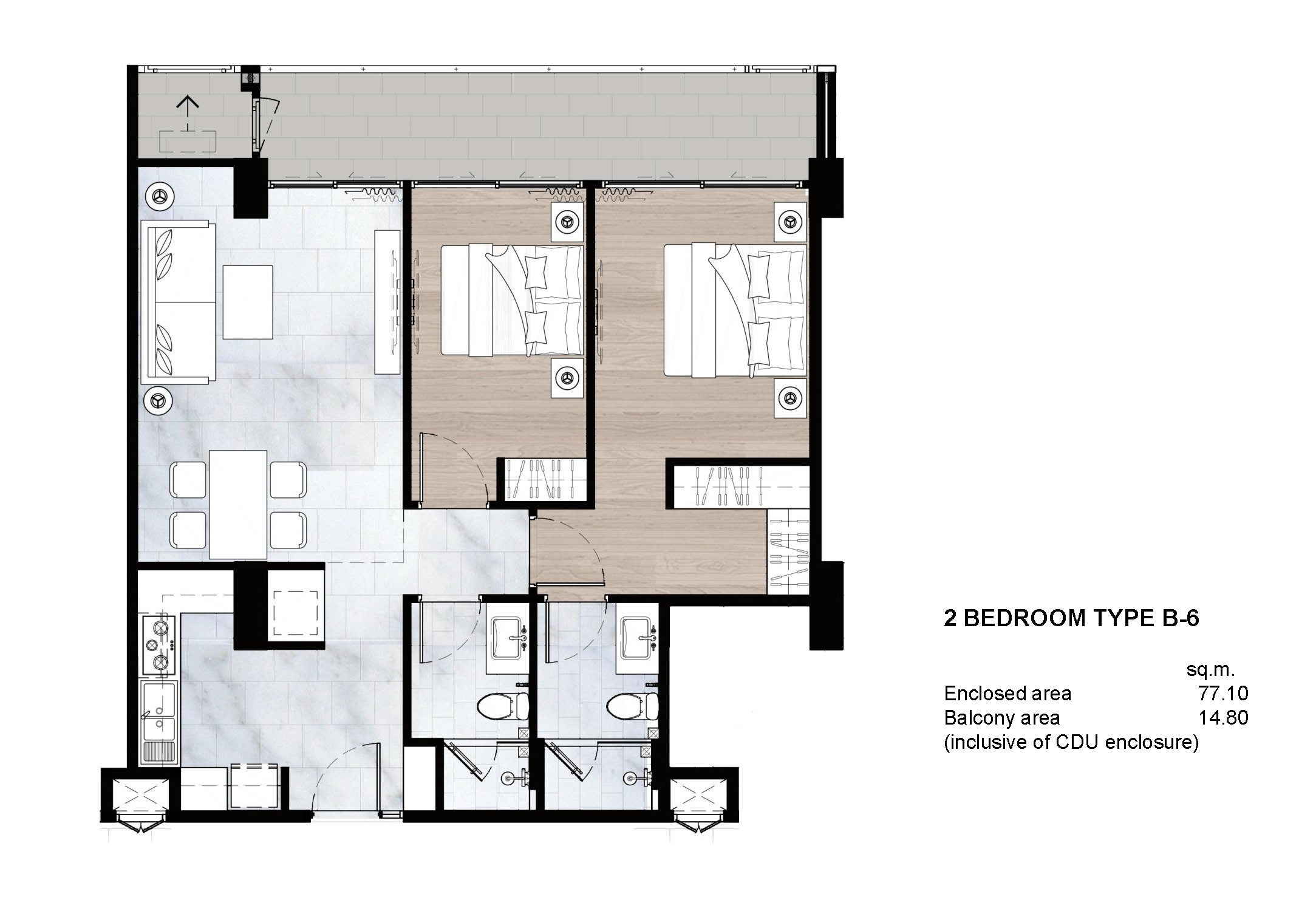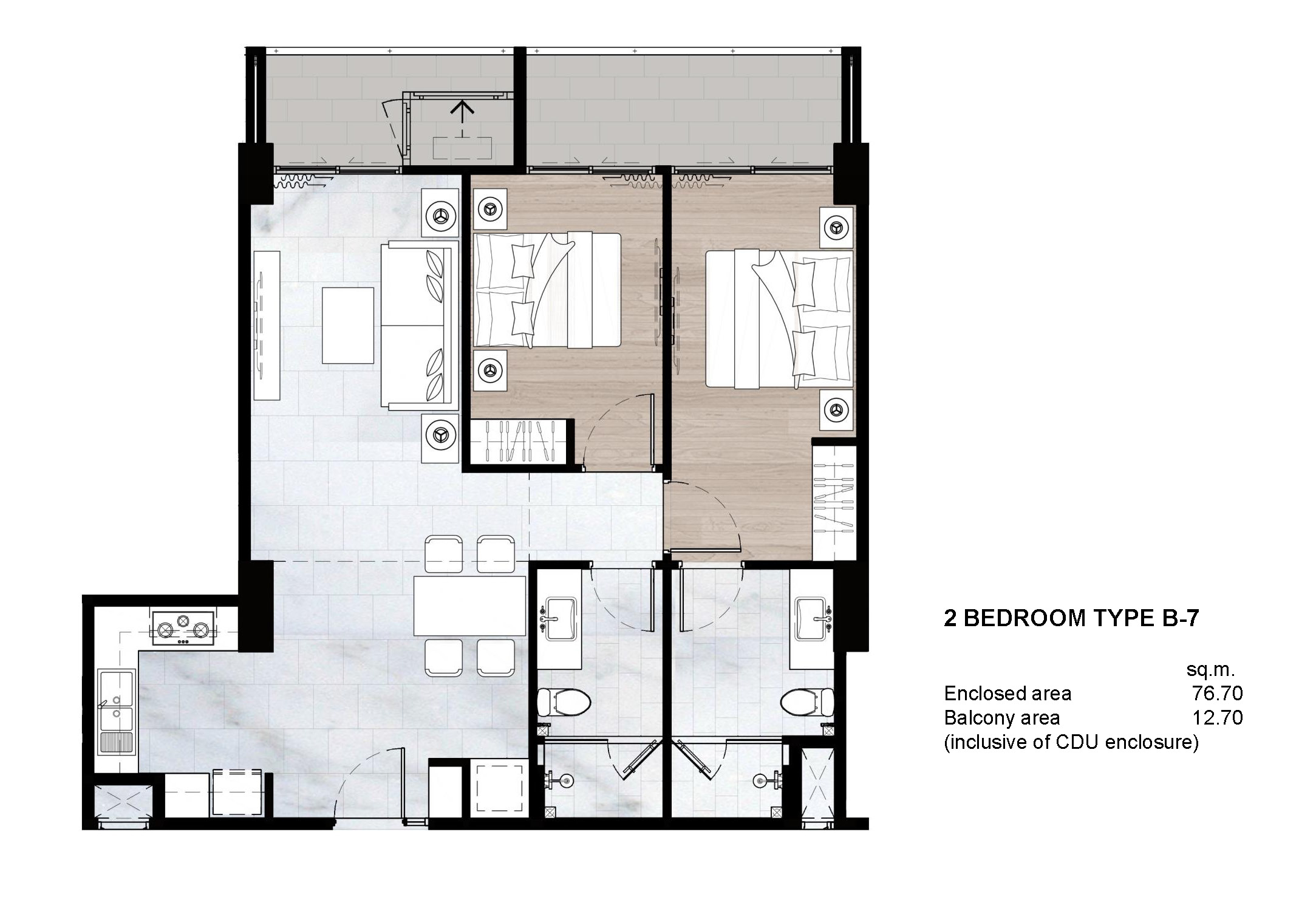 One of the most popular layouts for our buyers is the two-bedroom layout unit. We offer a variety of floor plans that provide a great deal of flexibility in designing the floor plan, including open concept kitchen plans, well-proportioned living areas, and two bathrooms. Each apartment has a balcony where you can entertain guests. The two-bedroom units range in size from 76 to 129 square metres nett size.
Three bedroom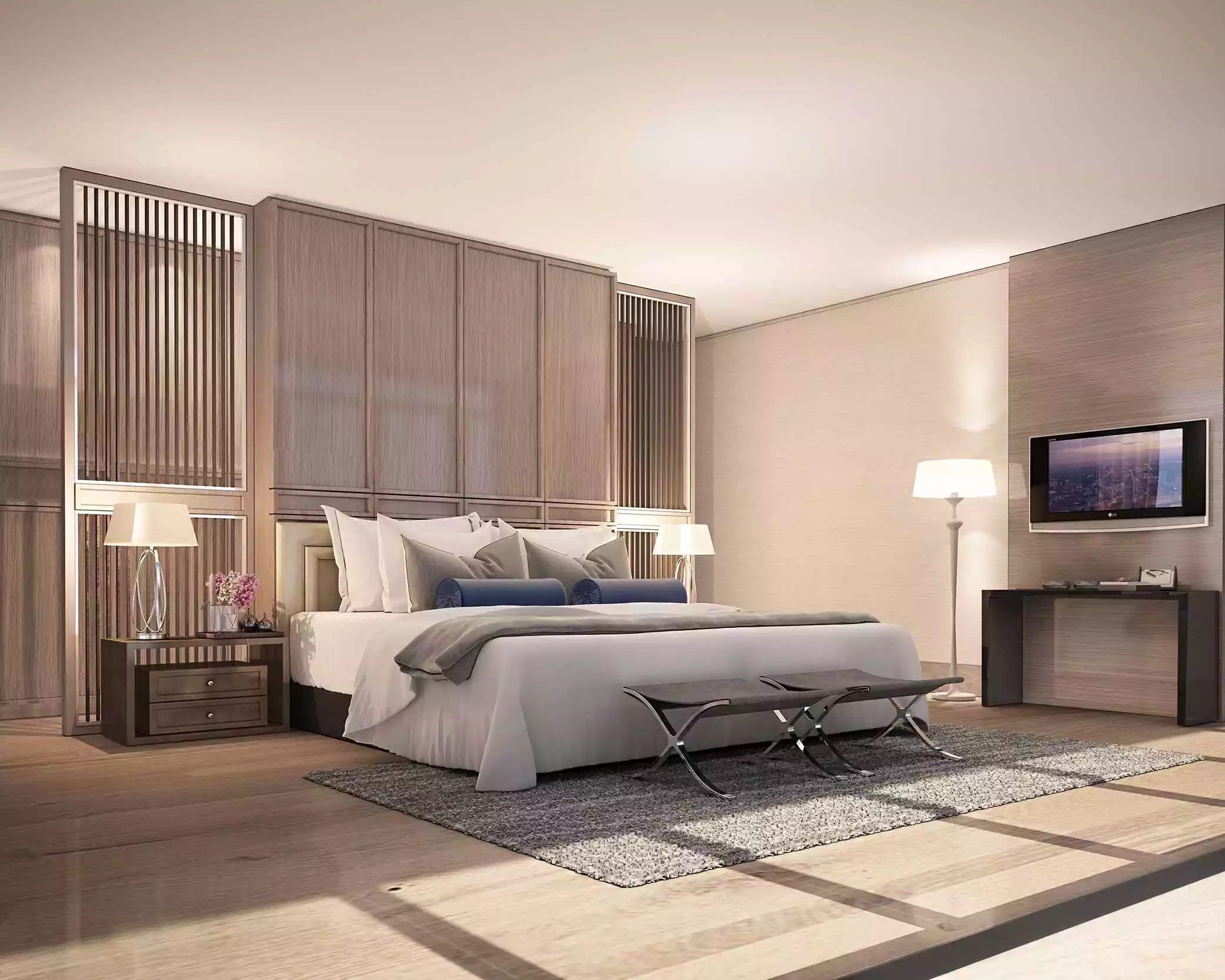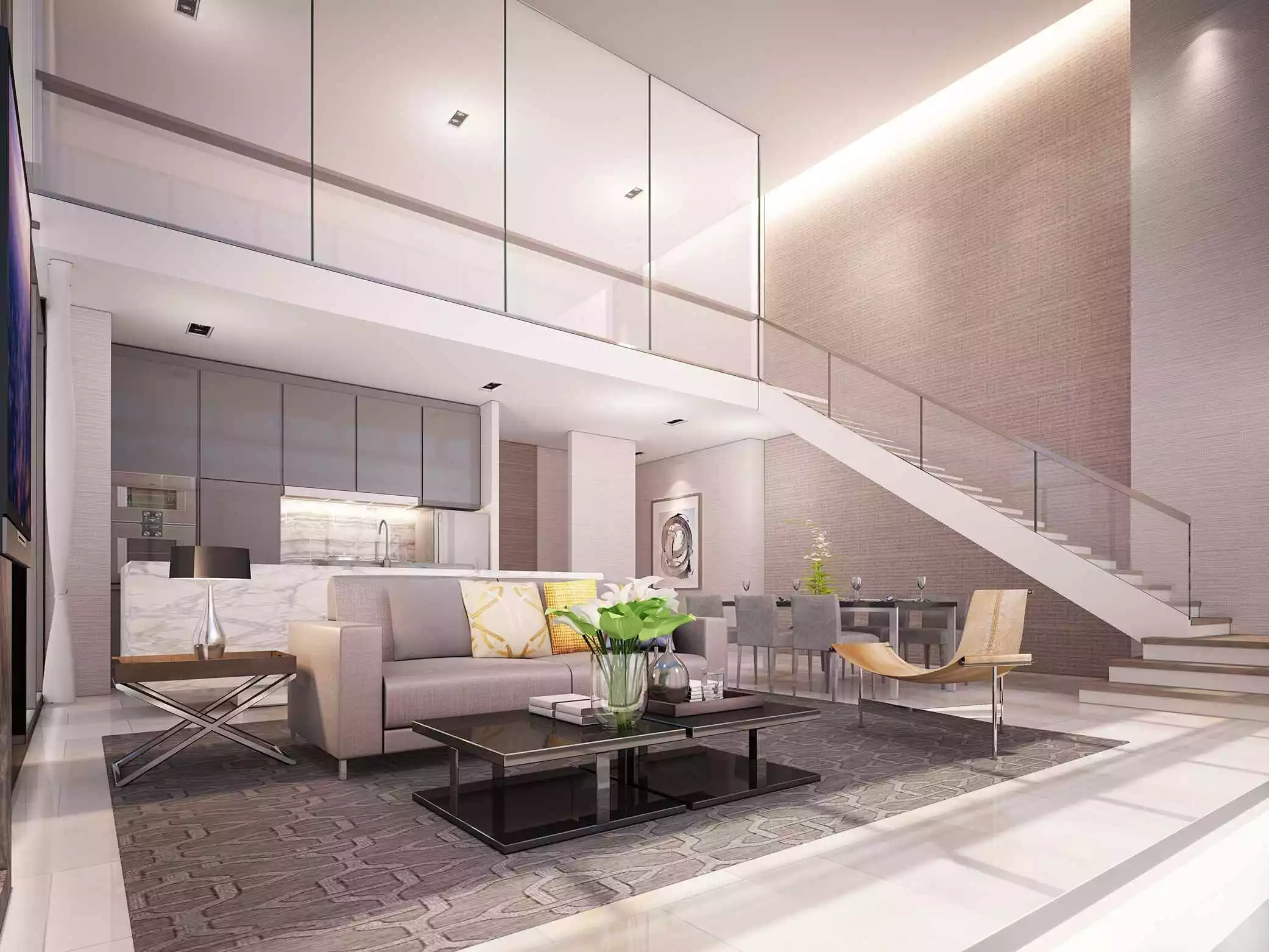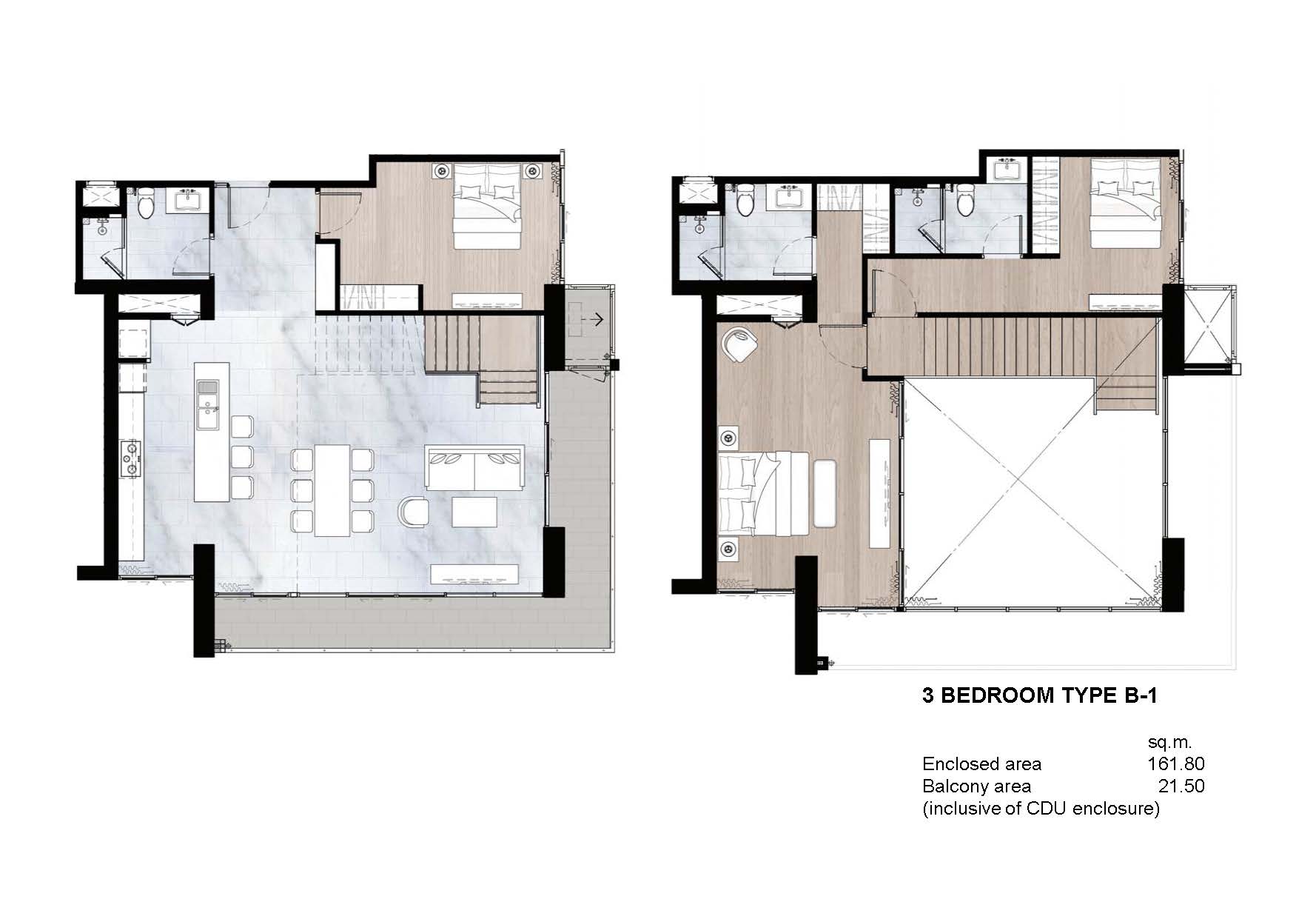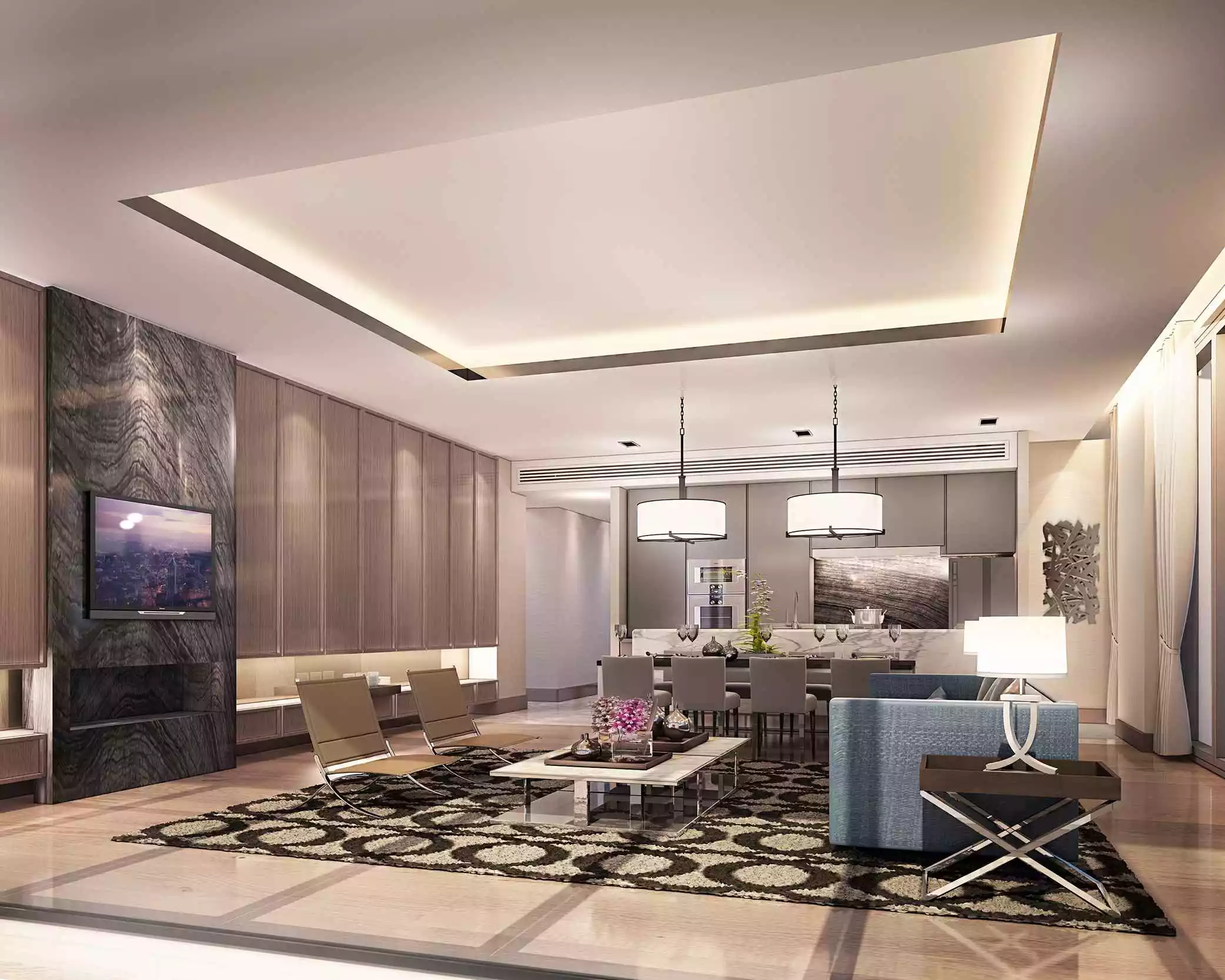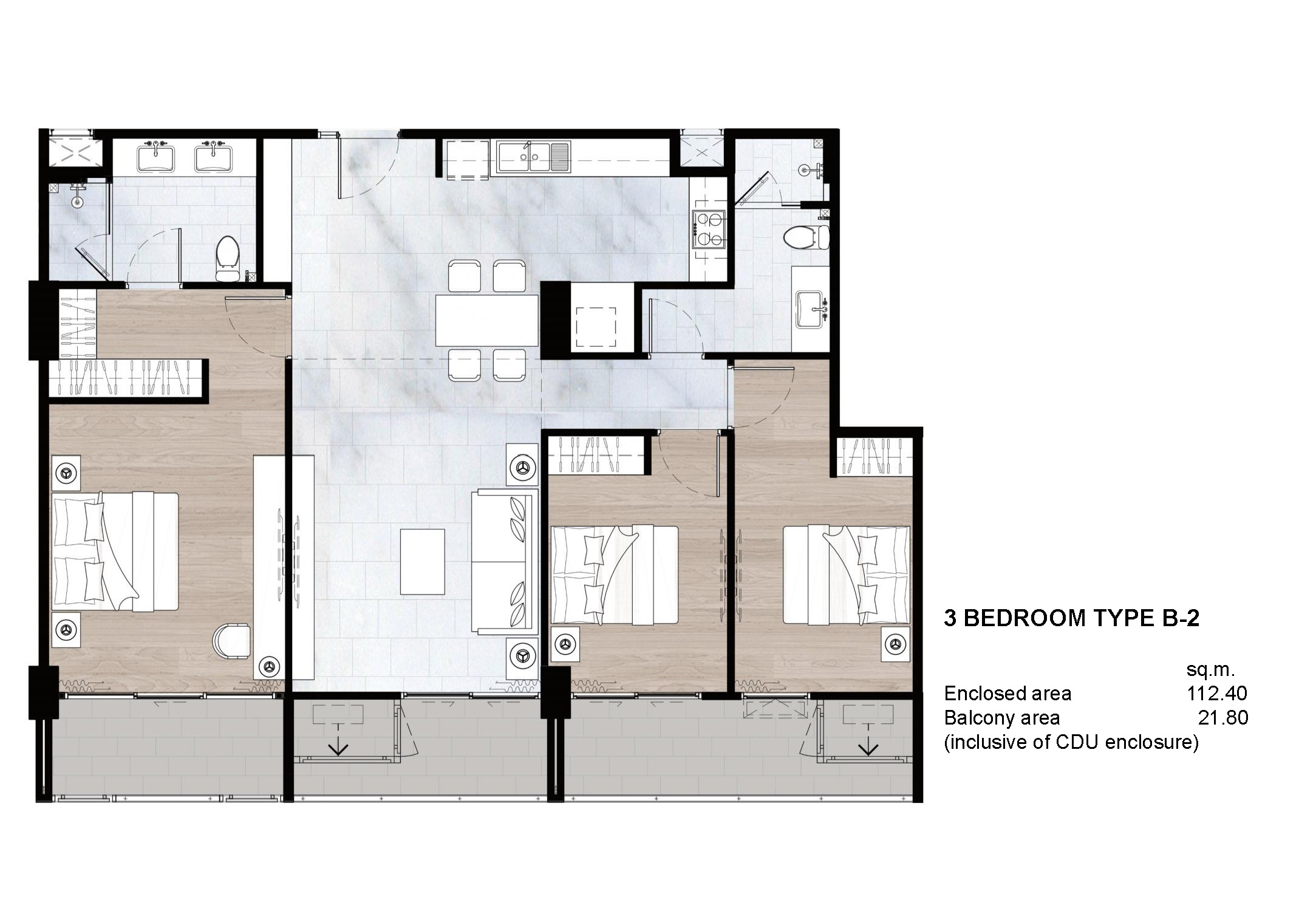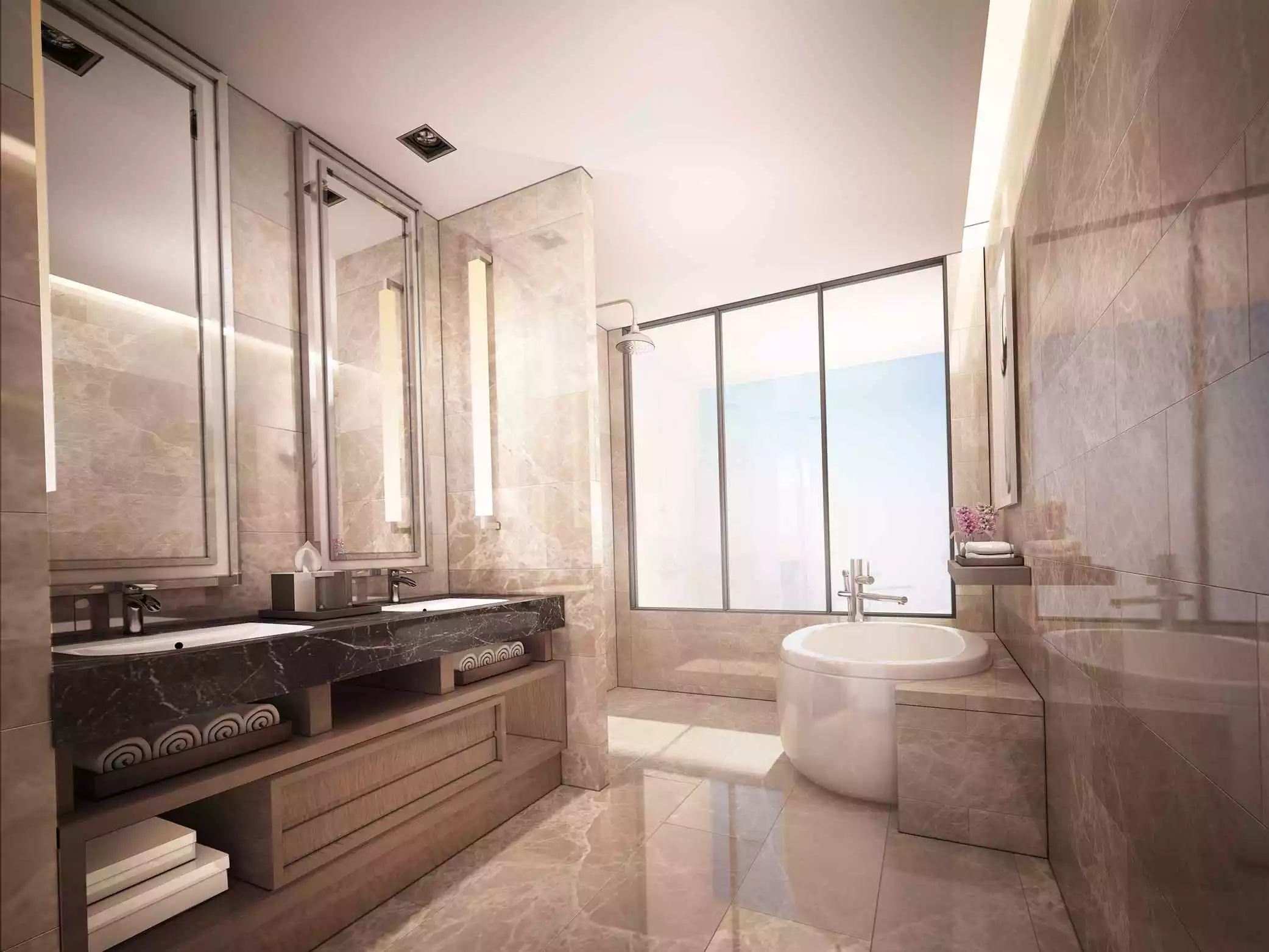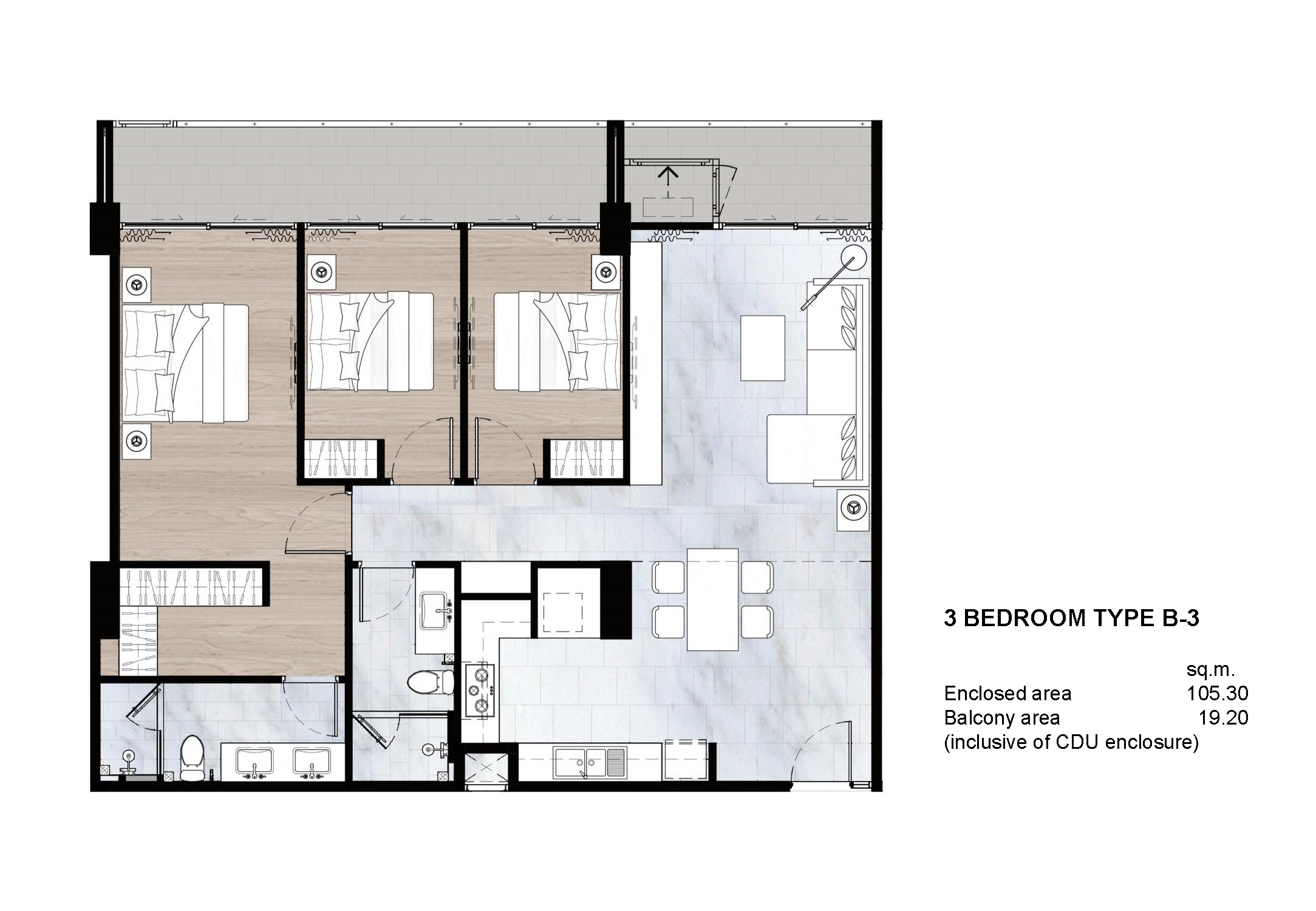 Apartments with three bedrooms' range comes with a single floor or a duplex unit with dual height ceiling that creates a luxurious high ceiling concept. Its size ranging from 124 to 183 square metres. With 5-star amenities and state-of-the-art technology, you can enjoy security, unmatched services, and elegant interiors in our three-bedroom condo.
Amenities and Facilities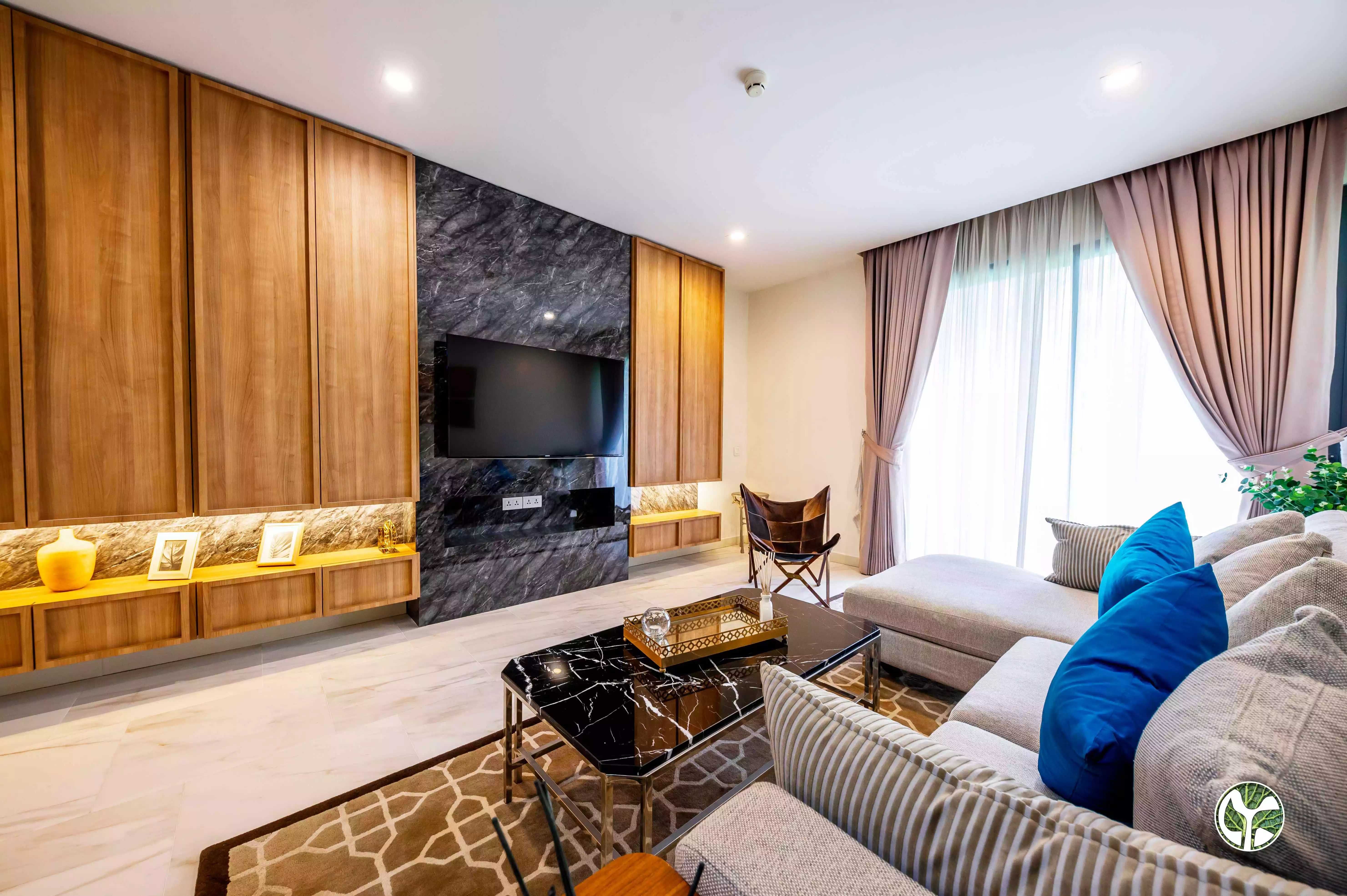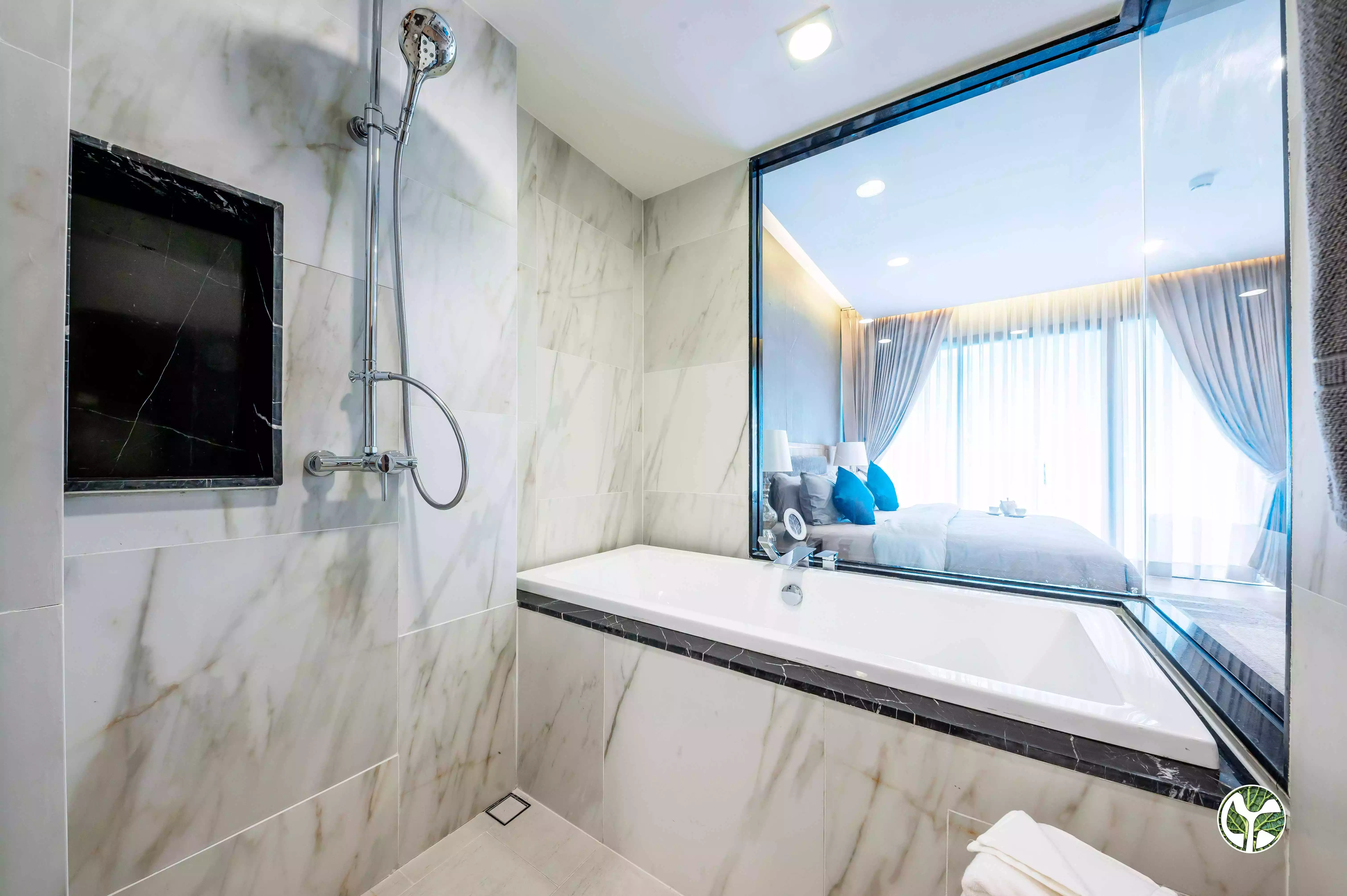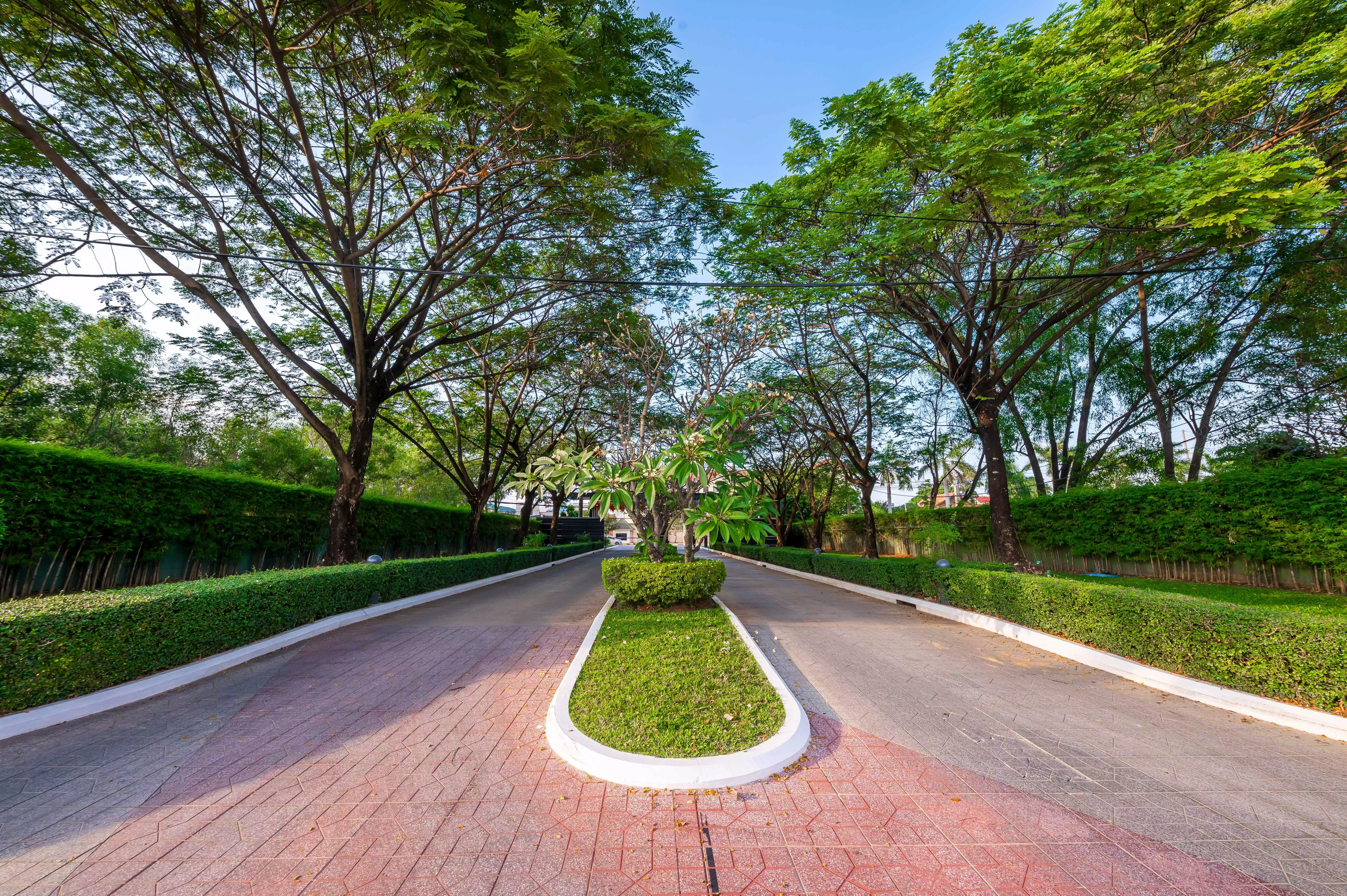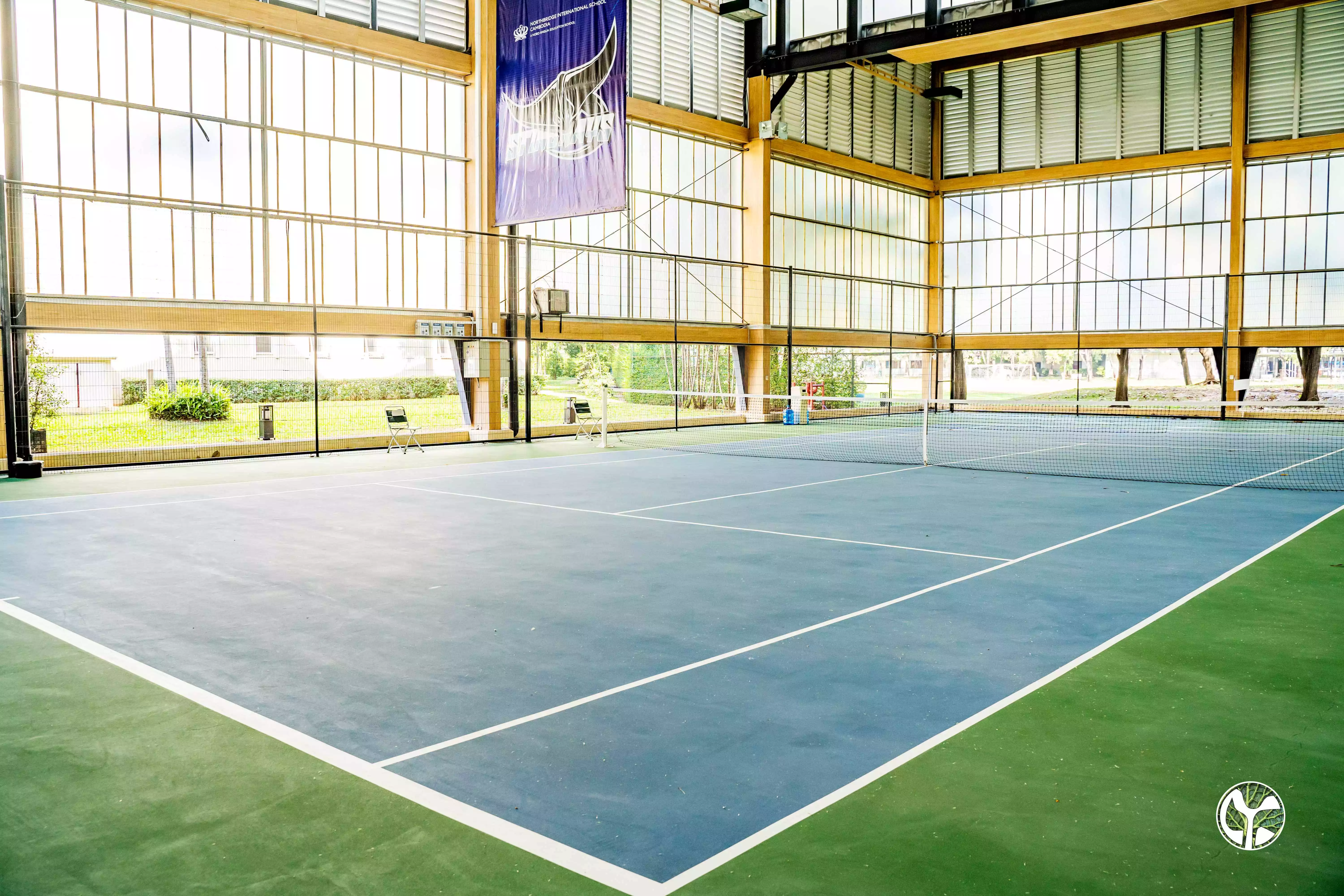 The Community offers, including a café, a lap pool, wading pool, gazebo, a football field, playground an indoor basketball court, and an indoor tennis court. There are quite a few new features designed into this recent development that will be of interest to a variety of potential residents, particularly for people who want to maintain an active lifestyle.
Neighborhood
The luxurious condo is in St.2004 under the district of Sen Sok. Many sangkats make up the district. Its infrastructure, schools, boreys, and huge malls have led to rapid development and modernization.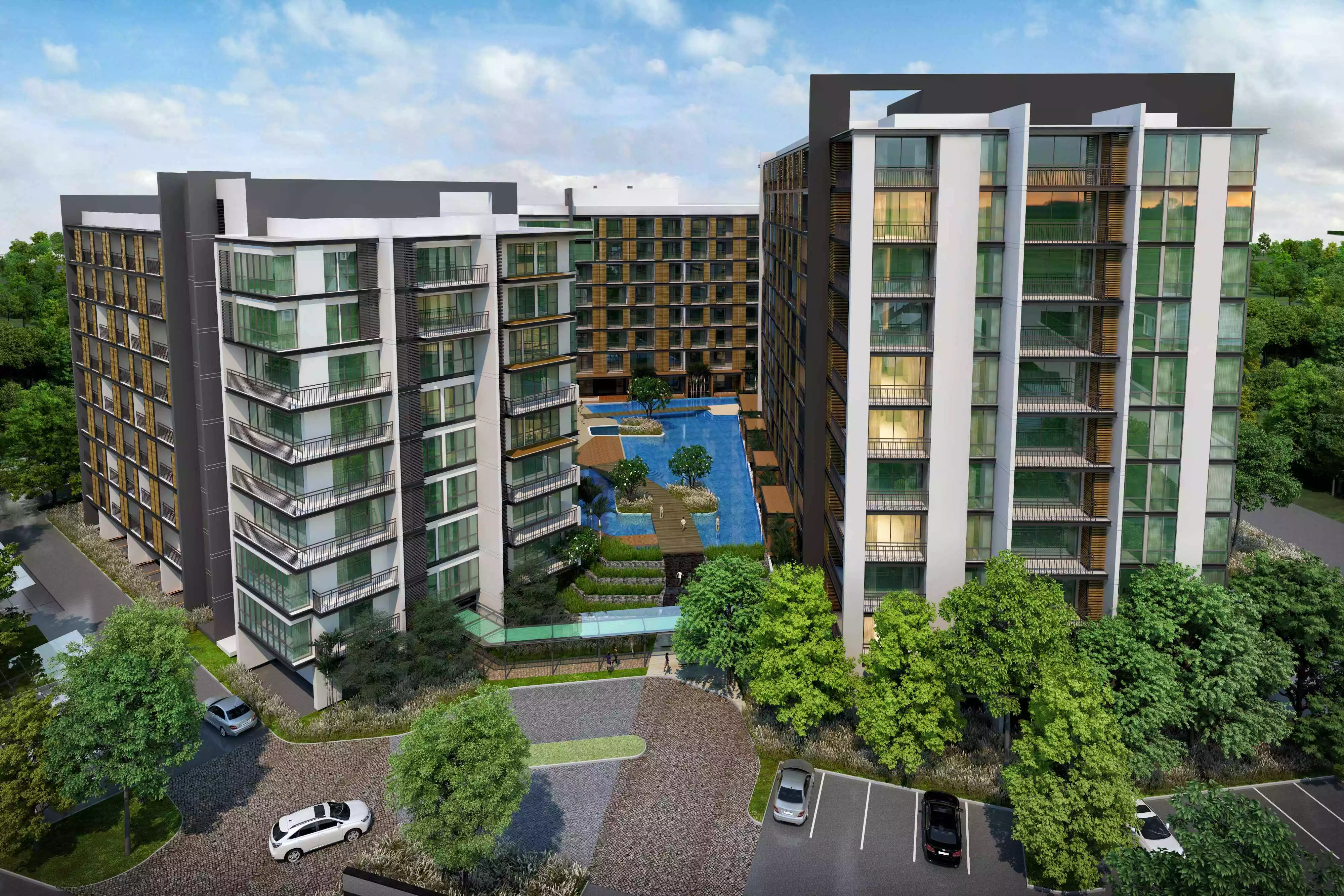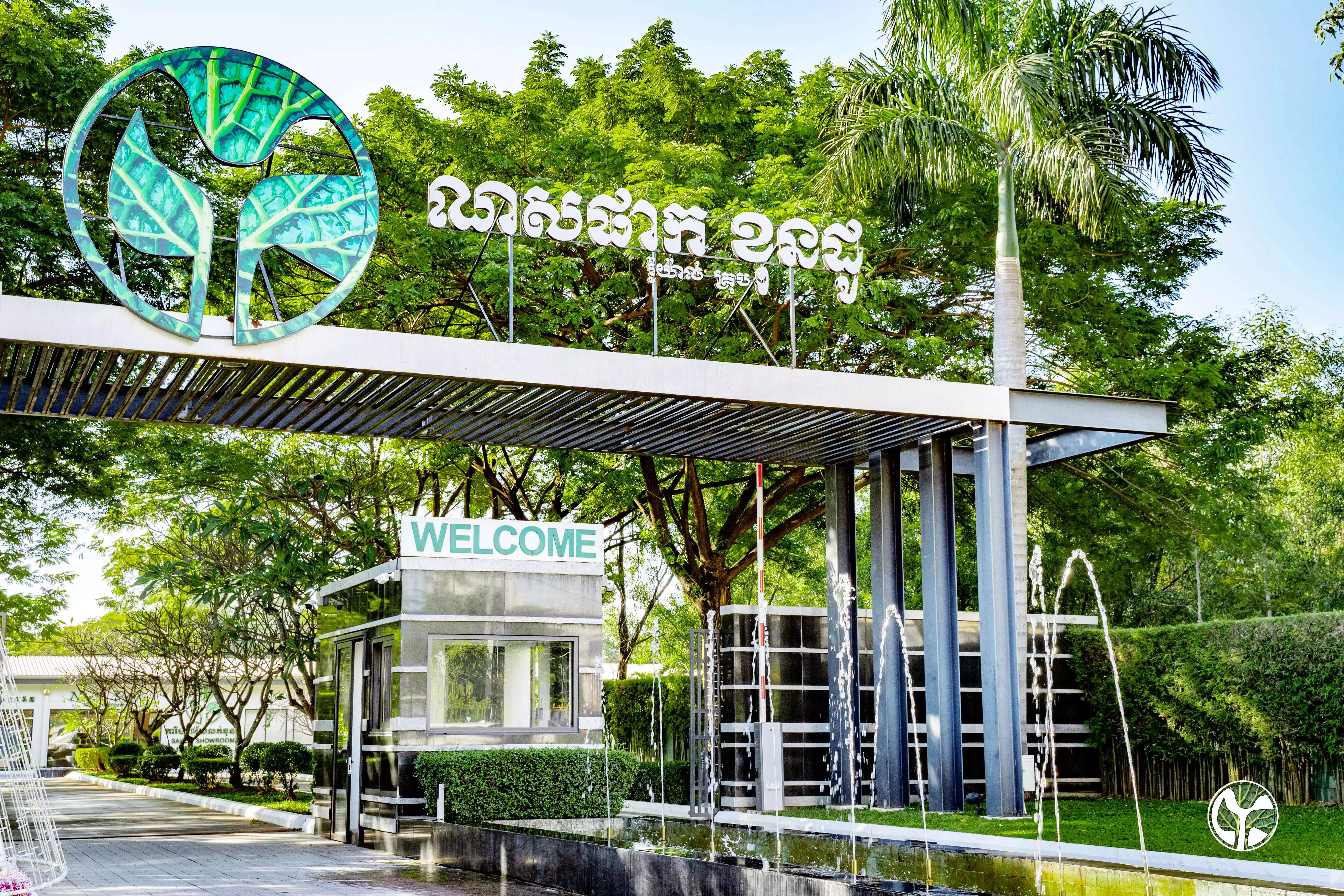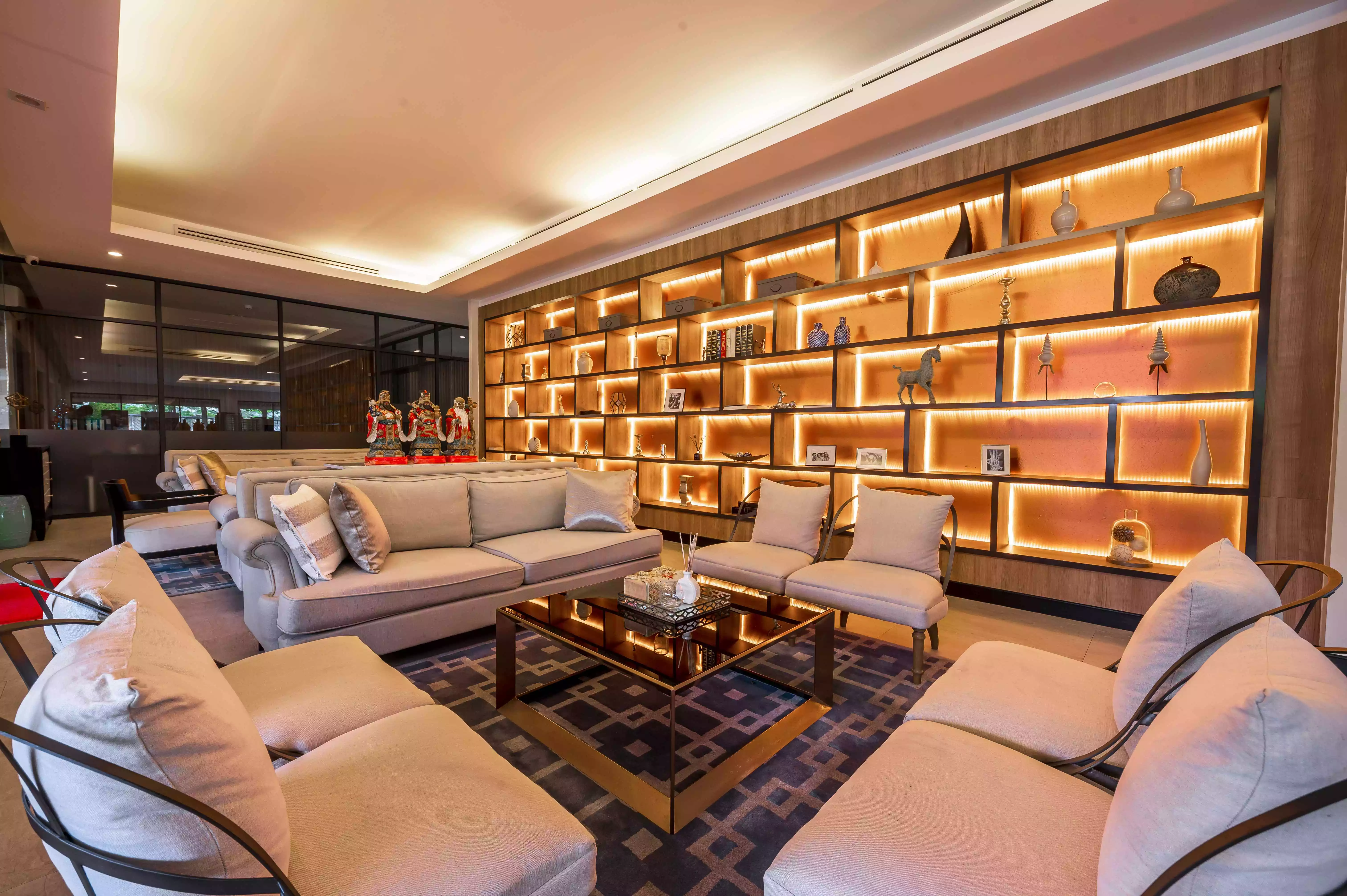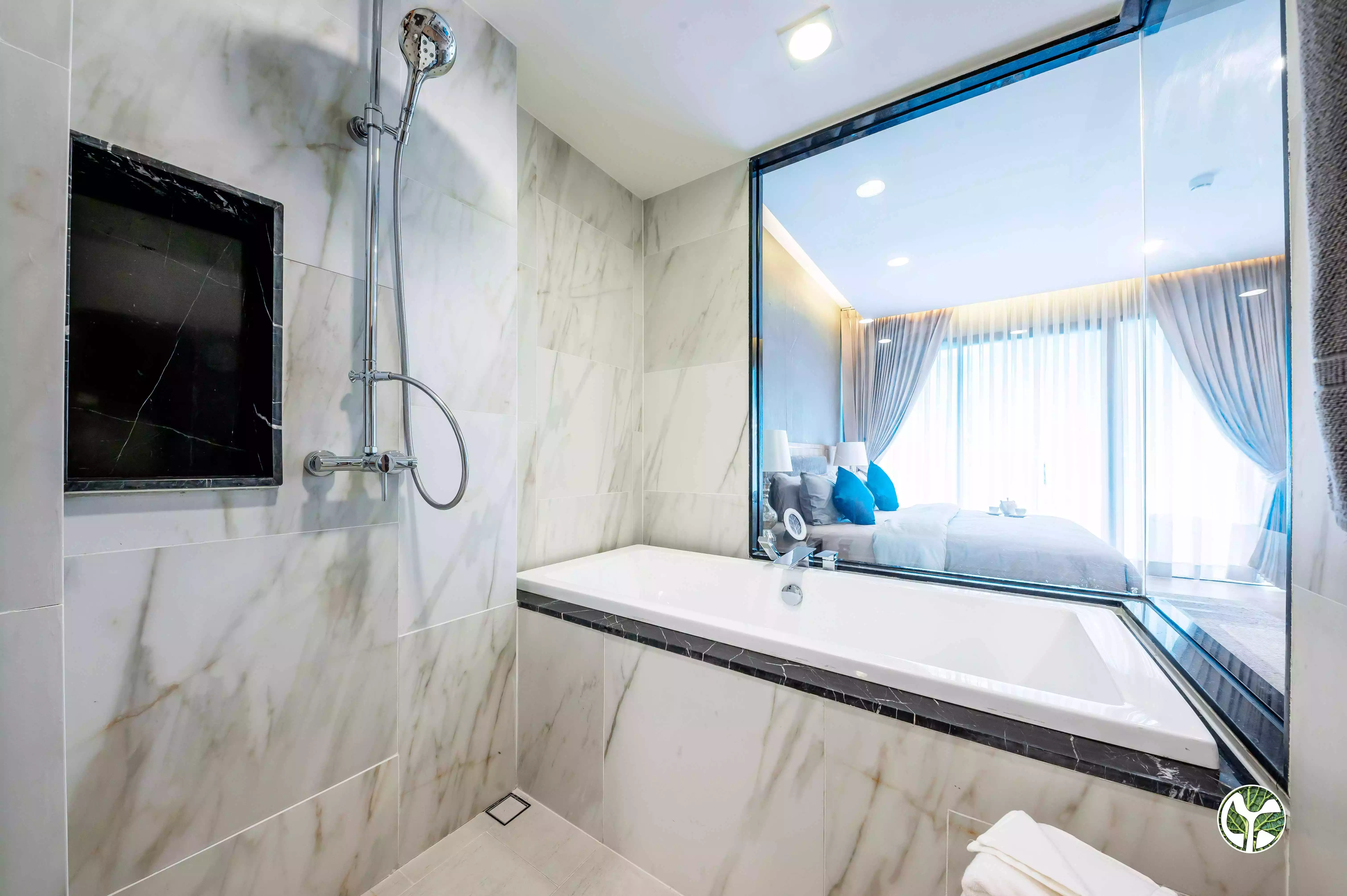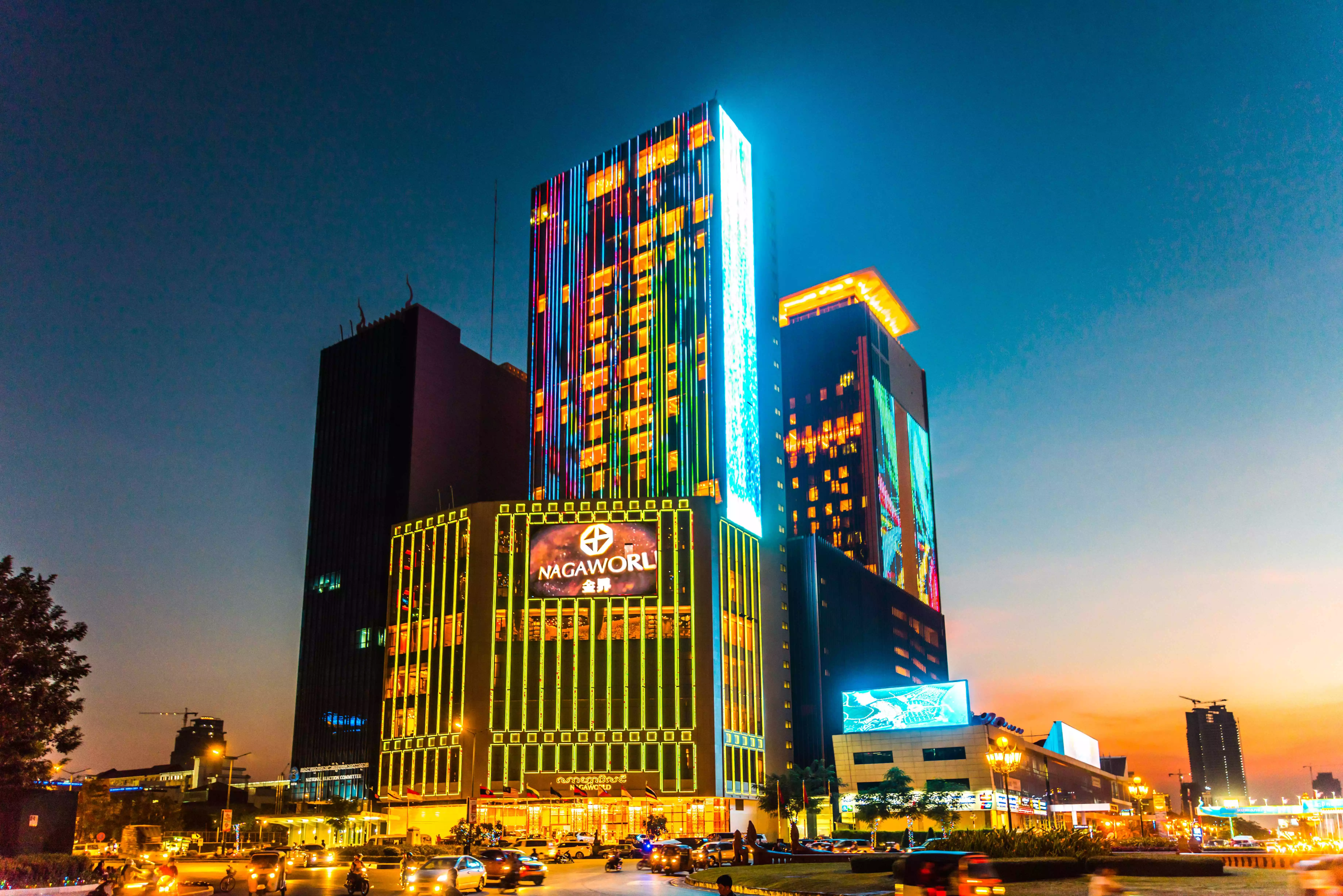 High-profile and luxurious commercial projects have revolutionised the area. Among these projects are Makro Cambodia, Global House, AEON MALL 2 Sen Sok, and other big mixed-use developments.
Contact Us
Please register your details and a member of our sales team will be in touch.
Locate Us
Enjoy our services and expert assistance everyday
+855 (0) 17 75 75 75
sales@northparkcondo.net
NORTH PARK CONDO SALES SHOWROOM
Street 2004, Tek Thla, Phnom Penh 12102, Cambodia
Monday - Sunday
8.00am - 5.00pm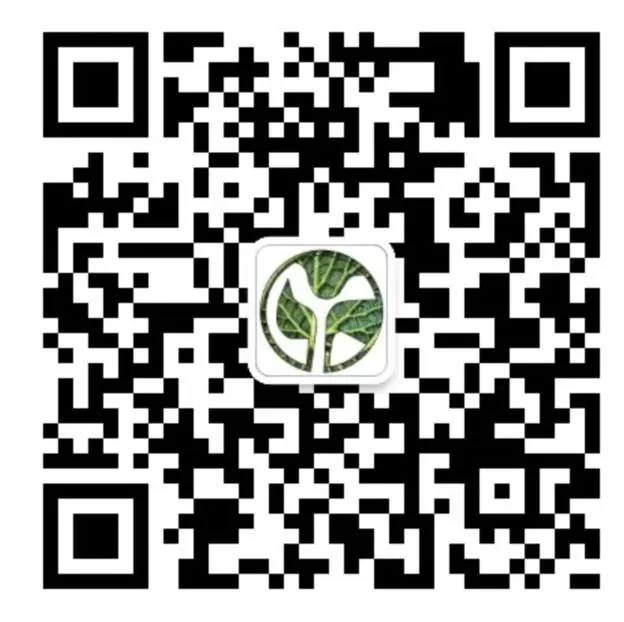 © 2022 Northpark Condominium. All rights reserved.